Joe Scarborough's Trump-Loving Brother Hits President For Intern-Allegation: 'Idiots Believe Everything'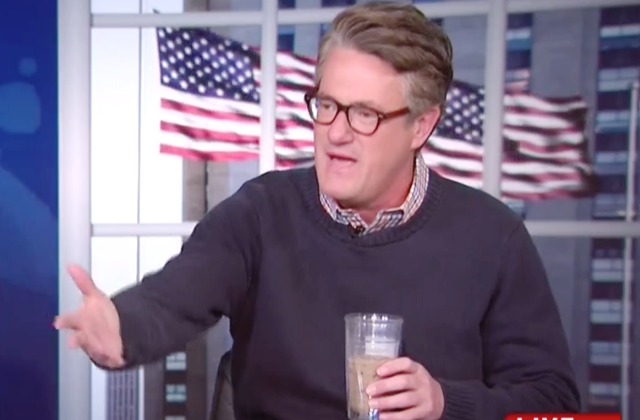 President Donald Trump had his finger superglued to Twitter this morning, retweeting Islamophobic videos, commenting on Matt Lauer (while ignoring his own alleged transgressions) and, oh yeah, apparently insinuating Joe Scarborough murdered an intern in 2001.
Lori Klausutis, 28, was found dead in Scarborough's office while he served as a Republican congressman in Florida. A report by the medical examiner's office showed "no foul play" was involved in her death, which didn't stop Trump dredging up a decades-old conspiracy theory Scarborough had something to do with it, commanding NBC to "investigate" the incident.
The Internet reacted to Trump's accusation with shock and outrage, most notably Scarborough himself, who said the president "is not well."
One person, however, really took Trump to task for his irresponsible tweeting: George Scarborough. The MSNBC anchor's brother was a long-time supporter of the president, but said on Twitter that accusing Joe of murder was, finally, a bridge too far.
George Scarborough, who is not involved in the media world, said that Trump's tweet put a "huge emotional drain" on his family.
Of course, once George Scarborough decided to oppose the president, in defense of his brother, he became the target of Twitter trolls and MAGA-heads.
He even went as far as to call it "Hate Day" on Twitter.
Scarborough continued to defend his brother against the MAGA masses, calling some of them "idiots."
He went on to also tout his Republican bona-fides, as defending his brother apparently made him a RINO in the eyes of many on the far-right.
The anchor's brother directly confronted Trump followers who think that there is any truth to the ridiculous allegations, which, again, accuse Joe Scarborough of quite literally murdering a female intern.
Scarborough ended his tweetstorm by noting that "hundreds" of people have "tweeted angrily and viciously" at him.
In this dark and uncertain world, it's good to know that the Scarborough brothers have one another's backs. ScarBros for life!
[image via screenshot]
—
Follow Lawrence Bonk (@sidescrollers) on Twitter
Have a tip we should know? tips@mediaite.com