John Brennan Slams Trump For Calling James Clapper a 'Lying Machine': 'Your Hypocrisy Knows No Bounds'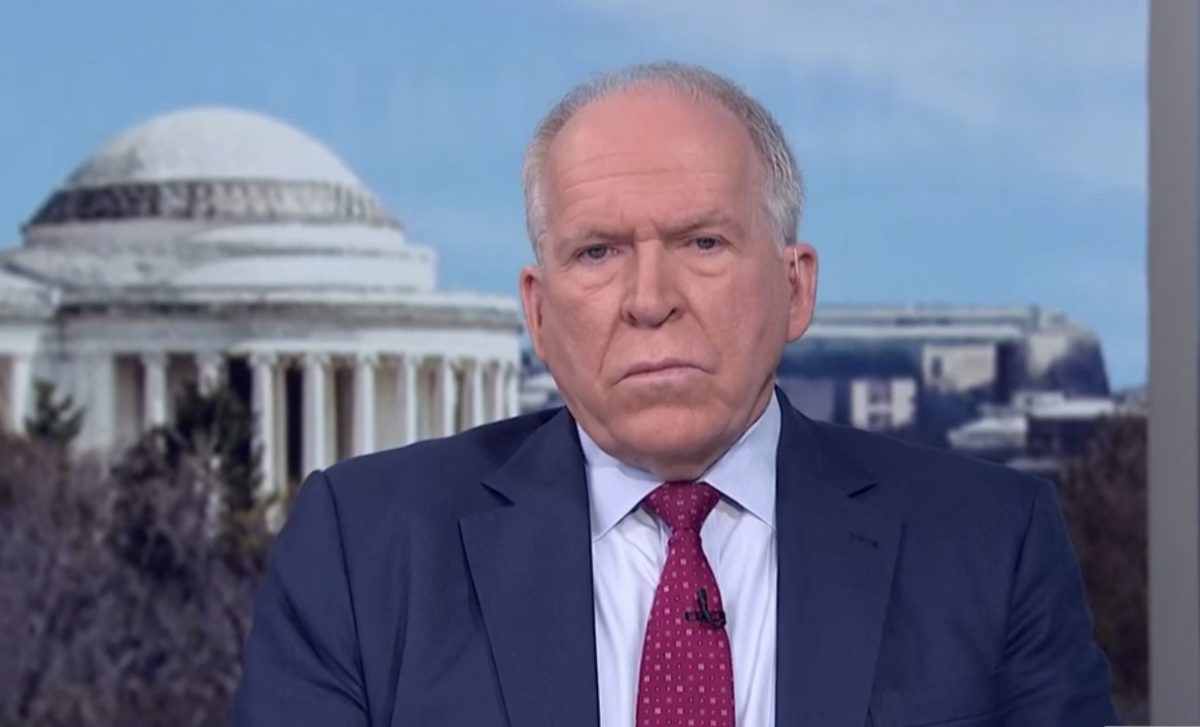 Early Saturday morning, President Donald Trump took a swing at "lying machine" James Clapper by tweeting out accusations he heard on Fox & Friends.
"'Clapper lied about (fraudulent) Dossier leaks to CNN,'" Trump wrote, parroting his favorite Fox show. He added: "He is a lying machine who now works for Fake News CNN."
The accusations stem from Fox's report that Clapper "discussed the dossier with CNN journalist Jake Tapper in early January of last year."
The evidence of their claims, according to Fox, is this tweet sent out by Rep. Mark Meadows, a man once reportedly in the running for Trump's chief-of-staff.
Yet, according to ex-CIA chief John Brennan, Trump's decision to tweet out a conspiracy theory peddled by Fox News smacks of hypocrisy.
"Mr. Trump: Your hypocrisy knows no bounds," Brennan wrote. "Jim Clapper is a man of integrity, honesty, ethics, & morality. You are not."
He added: "Jim Clapper served his country for over a half century, including in Vietnam. You did not. By your words & behavior, you diminish the Office of the Presidency."
[image via screengrab]
Have a tip we should know? tips@mediaite.com