Kris Kobach Is Reportedly Demanding 24-Hour Access to a Jet and More If Named Trump's Immigration Czar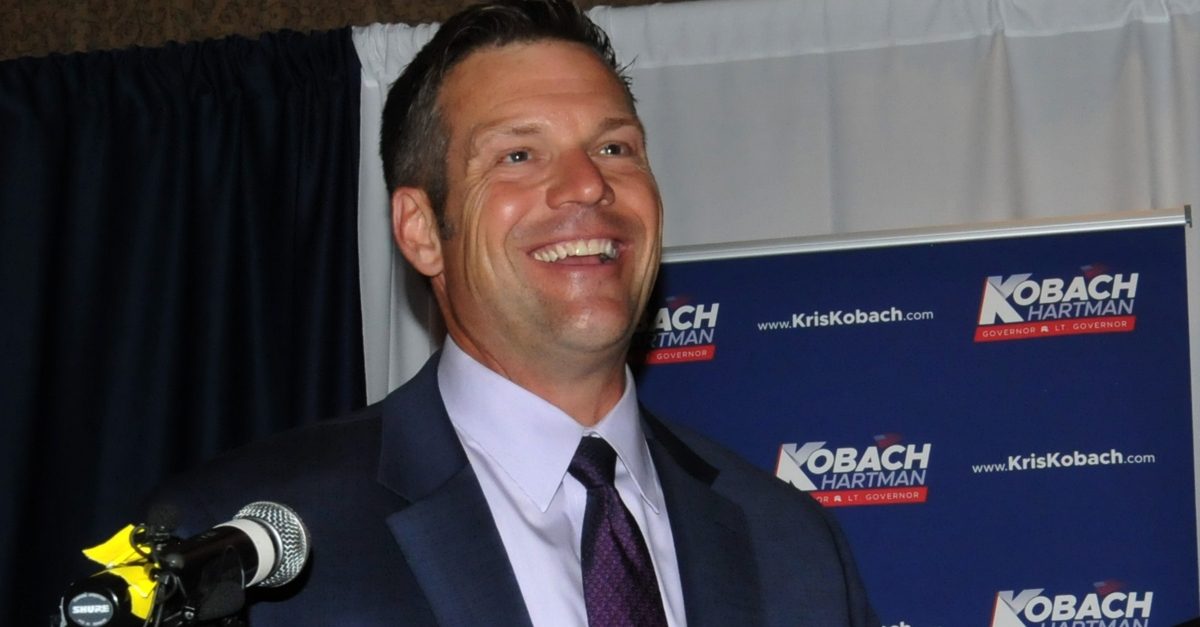 Kris Kobach reportedly made a list of outrageous demands for the Trump administration that must be met if he is to become the first "immigration czar."
That list includes walk-in privileges to the Oval Office and having access to a government jet 24 hours a day.
He also wanted guaranteed weekends off, cabinet-level officials to defer on him on matters of immigration and to be named to a cabinet-level spot in the coming months.

The New York Times reported on the list on Monday.
According to the NYT:
The list was submitted by Mr. Kobach in recent weeks as he discussed his interest in the job. Other conditions included having a staff of seven reporting to him, "walk in" privileges to the Oval Office, a security detail if deemed necessary and the title of assistant to the president.

He would need access to the jet, he said, for weekly visits to the border and travel back to Kansas on the weekends. The existence of the list has become known among officials in the Trump administration, some of whom were taken aback by what they regard as its presumptuousness.
Kobach previously was the head of Trump's voter fraud commission which was ultimately disbanded without uncovering the millions of illegal votes that Trump — and others like Kobach — had claimed.
Kobach also ran unsuccessfully for governor of Kansas in 2018.
His appointment to be the immigration czar, if it comes to fruition, would not require Congressional confirmation.
The White House did not respond to the Times' request for comment on the list. Kobach also declined comment.
[Image via Getty Images]
Have a tip we should know? tips@mediaite.com