Outgoing GOP Rep. Mark Sanford: Trump Can Lead to a 'Future Hitler-like Character'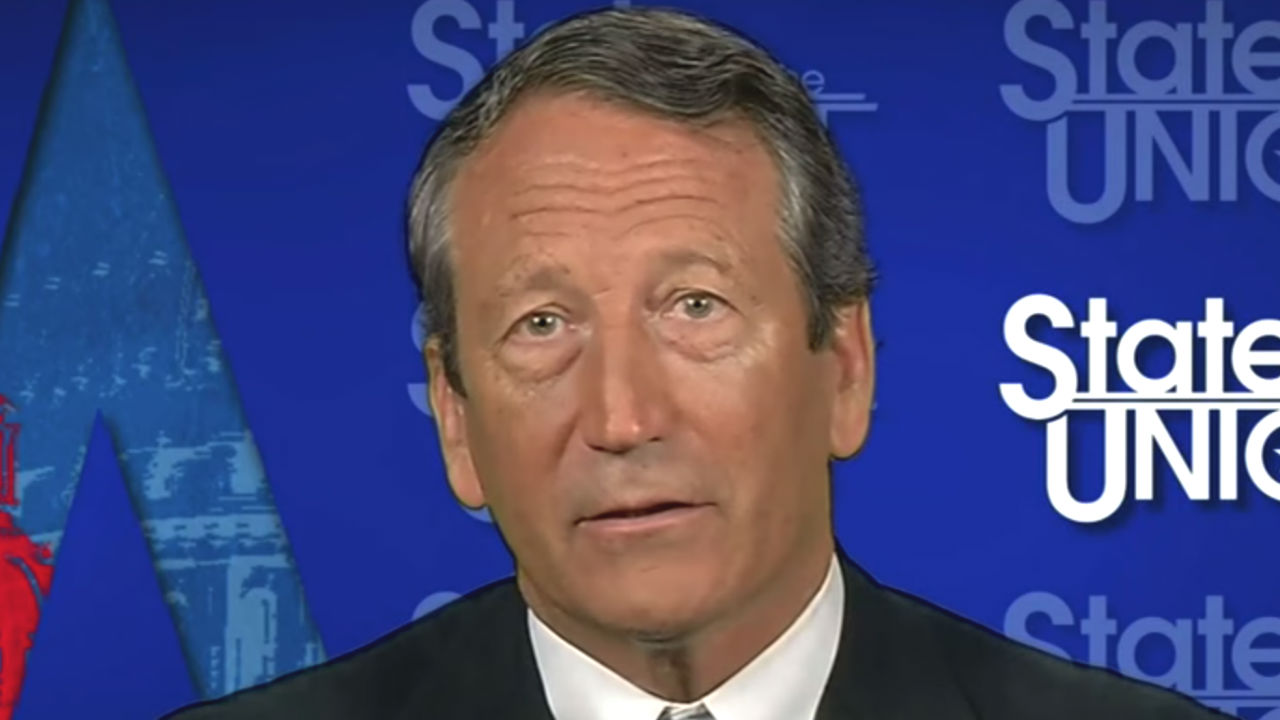 In a post on his Facebook page, Rep. Mark Sanford (R-SC) posted "the genesis of what would have been my farewell address on the House floor" because the United States is "headed for a shipwreck if we don't change course."  The shipwreck, according to Sanford, is going to be because of President Donald Trump and other factors.
"I want to be clear and explicit that I am not likening Trump to Hitler, but the forces at play could lead to a future Hitler-like character if we don't watch out," Sanford wrote. "It must be remembered that another thing that Benjamin Franklin said was that he who trades his freedom for security, deserves neither. Indeed, how true."
Saying the country has "to get back to math that works," Sanford warned about how "we are riding on the Titanic as it now stand" because of country's spending:
"This will end tragically for all of us, if we don't turn our spending habits around. Paul Kennedy wrote an interesting book a few years ago titled 'The Rise and Fall of the Great Powers,' and again the dynamics that he talked about were once again simply tied to math. We can't throw the baby out with the bathwater with regard to institutions and traditions that have served our country well for more than 200 years. If we have no faith in our institutions and the people that populate them, our system breaks down."
Sanford also criticized the use of Trump's favorite insult to the media.
"But this does not make all news fake. In the former Soviet Union, they have truly fake news, and attempts to equate what's happening here with what happened there is most dangerous," he said. "There is a reason that the Founding Fathers enshrined the idea of a free and open press in the First Amendment. We should watch this carefully as the populist waves of today now come ashore."
The complete text can be seen here:
Sanford has been on the receiving end of Trump's name calling on Twitter and in person, calling him a "nasty guy":
Have a tip we should know? tips@mediaite.com