Outgoing Secretary of Defense Jim Mattis Has Reportedly Signed Order to Pull Troops from Syria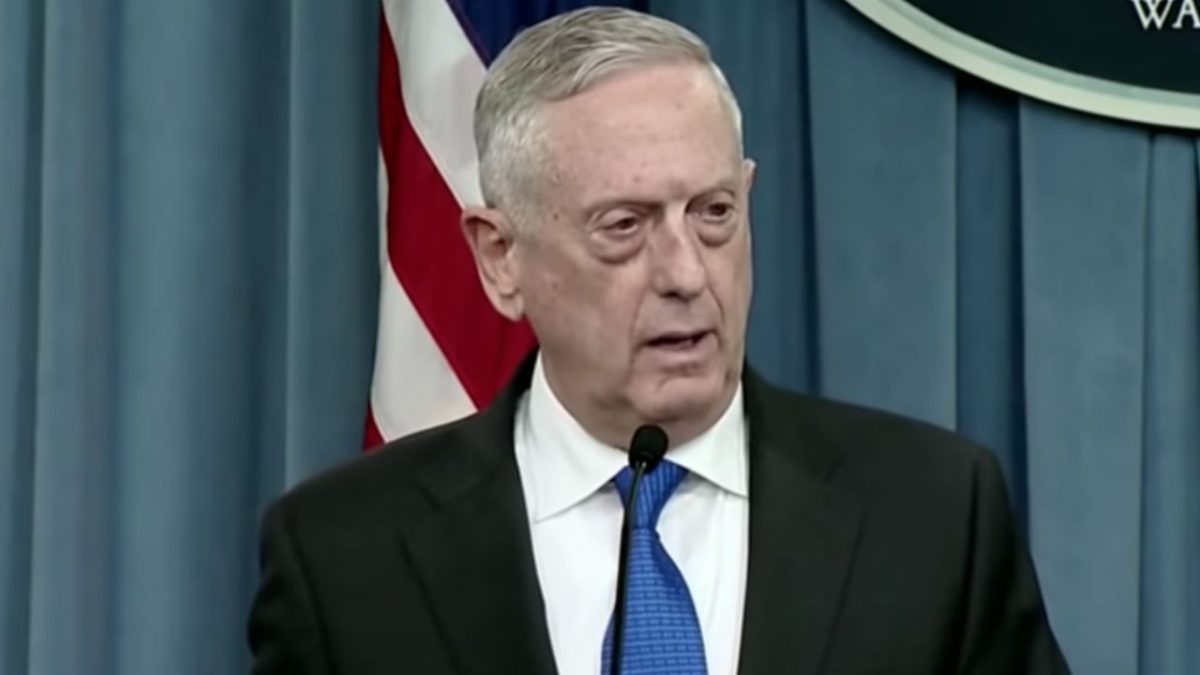 Outgoing Secretary of Defense Jim Mattis has signed the order to withdraw US forces from Syria, according to a CNN report.
CNN's Barbara Starr reported early Sunday evening:
A US defense official confirmed to CNN that "the execute order for Syria has been signed," while a second defense official told CNN that outgoing Defense Secretary James Mattis signed it.

The execute order spells out how and when the withdrawal of US forces from Syria will take place, but the official would not provide any additional operational details. The order begins to pave the way for exactly how and when US troops will be withdrawn from Syria, of which there are currently about 2,600 servicemembers in the country.
News that the order was signed comes on the same day as it was revealed that Trump — who is reportedly not on speaking terms with Mattis since his resignation letter went public — planned to push Mattis out effective January 1, two months early.
The withdrawal is expected to start in the coming weeks. It is unclear exactly when the order was signed and if it happened before or after Mattis knew he was out in the new year.
Have a tip we should know? [email protected]