Paul Ryan Reportedly Told Republicans They Could Abandon Trump After Access Hollywood Tape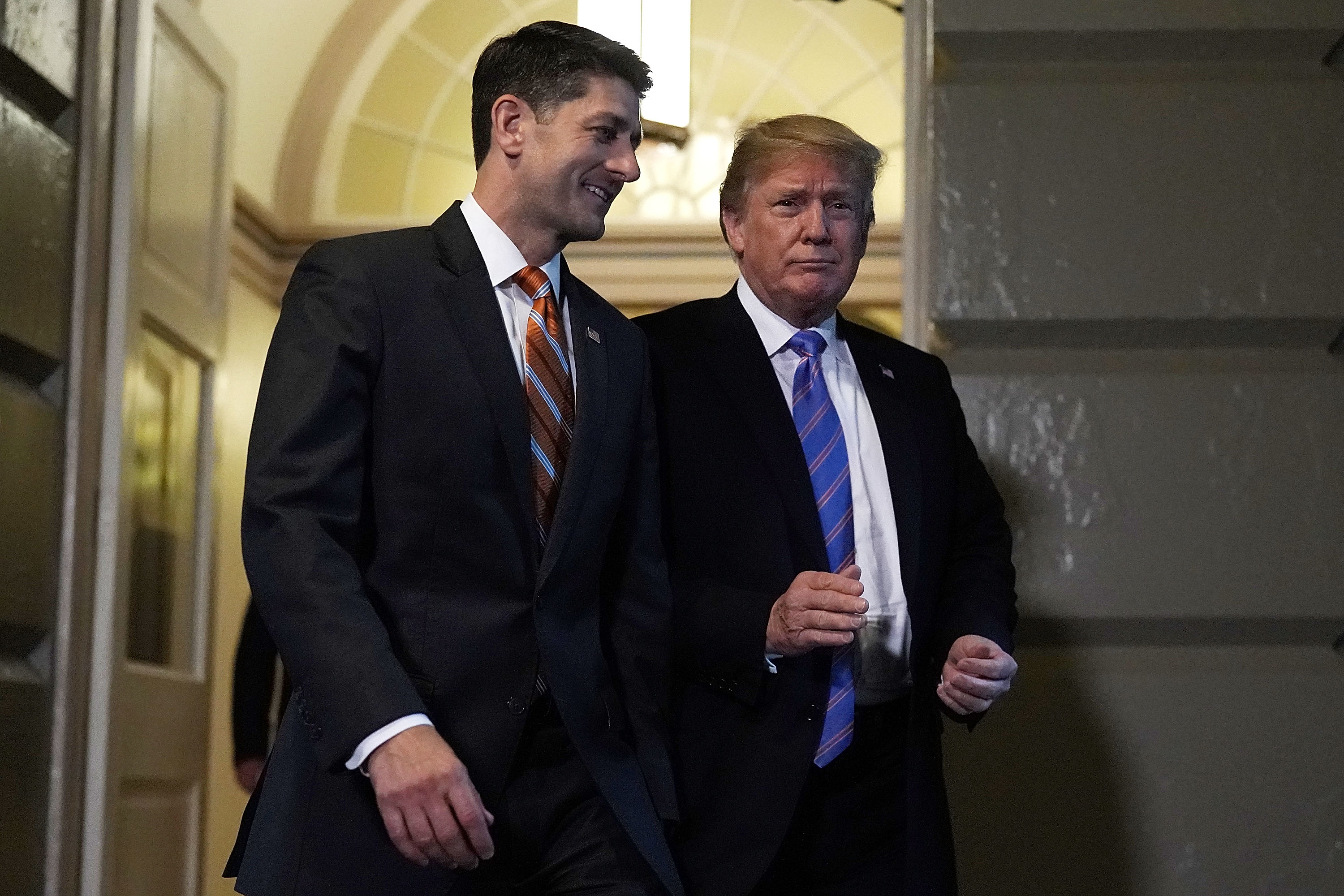 Former House Speaker Paul Ryan told Republicans on a rare conference call that they were free to abandon presidential candidate Donald Trump after the release of the Access Hollywood tape just a month before the 2016 election, according to a new book.
A Hill to Die On, a new book on Congress in the Trump era by Politico's Jake Sherman and Anna Palmer, includes details about Trump and Ryan's rocky relationship, according to excerpts reported by Axios.
According to Axios, the Sherman and Palmer report that in October 2016, three days after the release of the tape that showed Trump bragging about sexual assault, Ryan held "a rare conference call with all House Republicans. Ryan's message on the call was blunt: Republicans should feel free to abandon Trump."
"I am not going to defend Donald Trump," Ryan said, per the book. "Not now, not in the future."
Sherman and Palmer report that Ryan was upset that Trump "was so vulgar," but ended up stunned on election night by the Republican candidate's victory.
The authors apparently asked Trump about Ryan's "disloyalty," and the president provided a curiously reasonable and response: "Because it's life and we sort of need each other a little bit."
According to Sherman and Palmer, the tensions continued throughout Trump's presidency, and up until Ryan's retirement from office. "You couldn't help but get the sense … that Ryan was just tired of Donald Trump," they write. "Couldn't-take-it-anymore tired."
[Photo by Alex Wong/Getty Images]
Have a tip we should know? [email protected]
Aidan McLaughlin - Editor in Chief