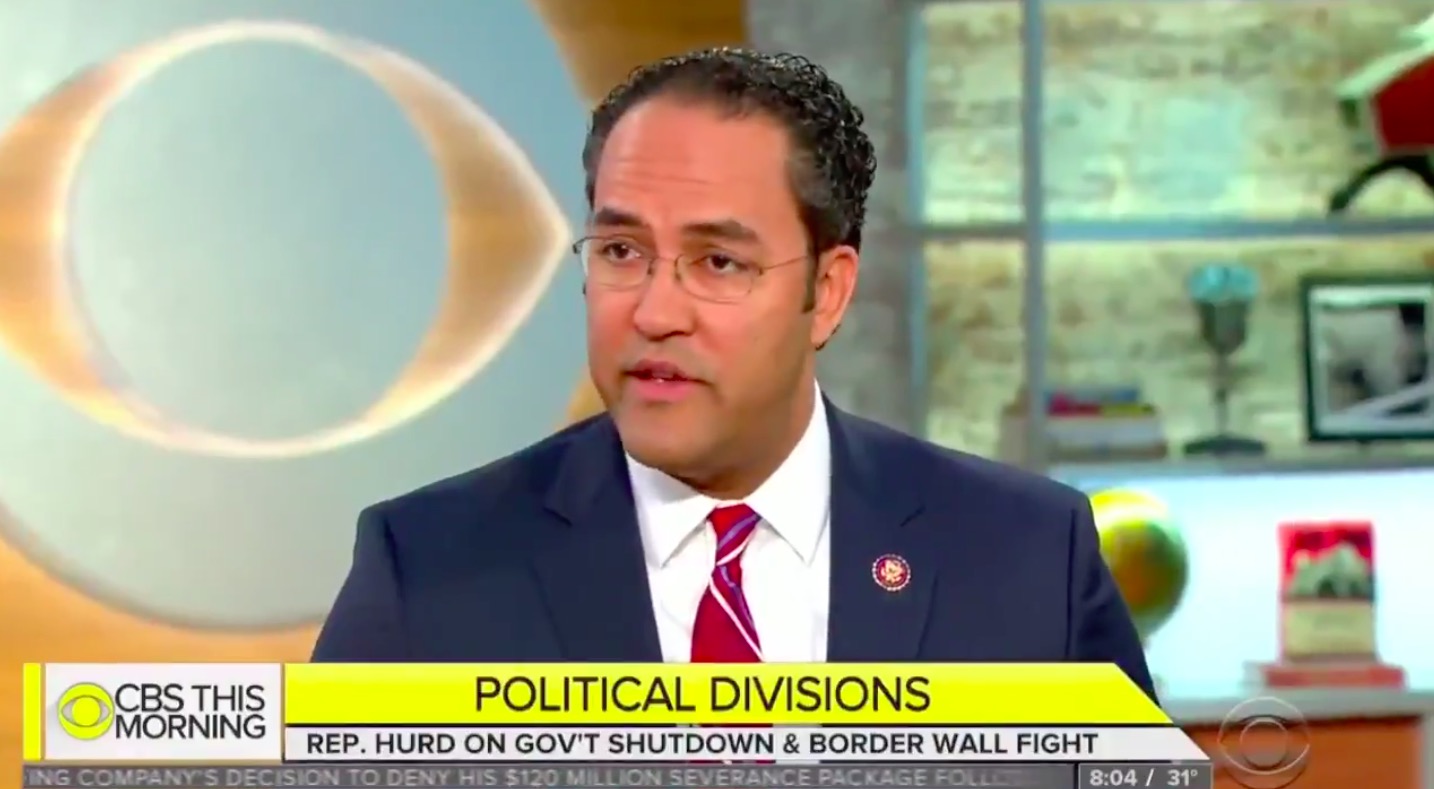 In a new interview with Rolling Stone, Rep. Will Hurd (R-TX) said President Donald Trump's pushing of a crisis along the U.S.-Mexico border is "myth" and a coast to coast wall would be ineffective at stopping illegal immigration.
The Congressman said wall made of concrete or steel slats is a "third-century solution to a 21st-century problem."
"What I always say is building a wall from sea to shining sea is the most expensive and least effective way to do border security," hd added, while conceding walls in urban centers make sense and do help border patrol.
Hurd, whose district runs from El Paso to San Antonio, said if there truly is a crisis then why are people not getting paid to handle it, referring to the ongoing government shutdown.
"This is an issue that has transcended multiple administrations. I think $67 billion of drugs coming into our country is a crisis," he clarified. "Now, I also think when you think of a crisis, that means people are afraid to leave their homes, right? El Paso is one of the safest cities in the United States of America. The same can be said about Del Rio, Presidio and Eagle Pass, places I represent."
400,000 people came into our country illegally last year and we had $67 billion worth of illegal drugs coming into our country. We must secure our border, but we can't be negotiating on the backs of hundreds of thousands of federal employees working without pay to keep us safe. pic.twitter.com/XPK7I9HGKb

— Rep. Will Hurd (@HurdOnTheHill) January 18, 2019
Hurd said the one of the biggest problems with the border is just how vast it is, with it totaling over 2,000 miles, wall wouldn't work, but technology can help fill the gaps.
"We do not have operational control of our border. Operational control meaning we know everything that's going one way or the other. The only way you do that is by looking at all 2,000 miles of border at the same time," Hurd explained. "The only way you can look at all 2,000 miles of border at the same time is by using technology. The technology exists where you can deploy, whether it's radar or LiDAR — LiDAR is radar, but with light instead of sound — cameras, infrared. You need a mile-by-mile assessment because each mile is different from the next."
Have a tip we should know? tips@mediaite.com