Royal Wedding Bishop Leads March to White House to Protest Trump's 'America First' Policies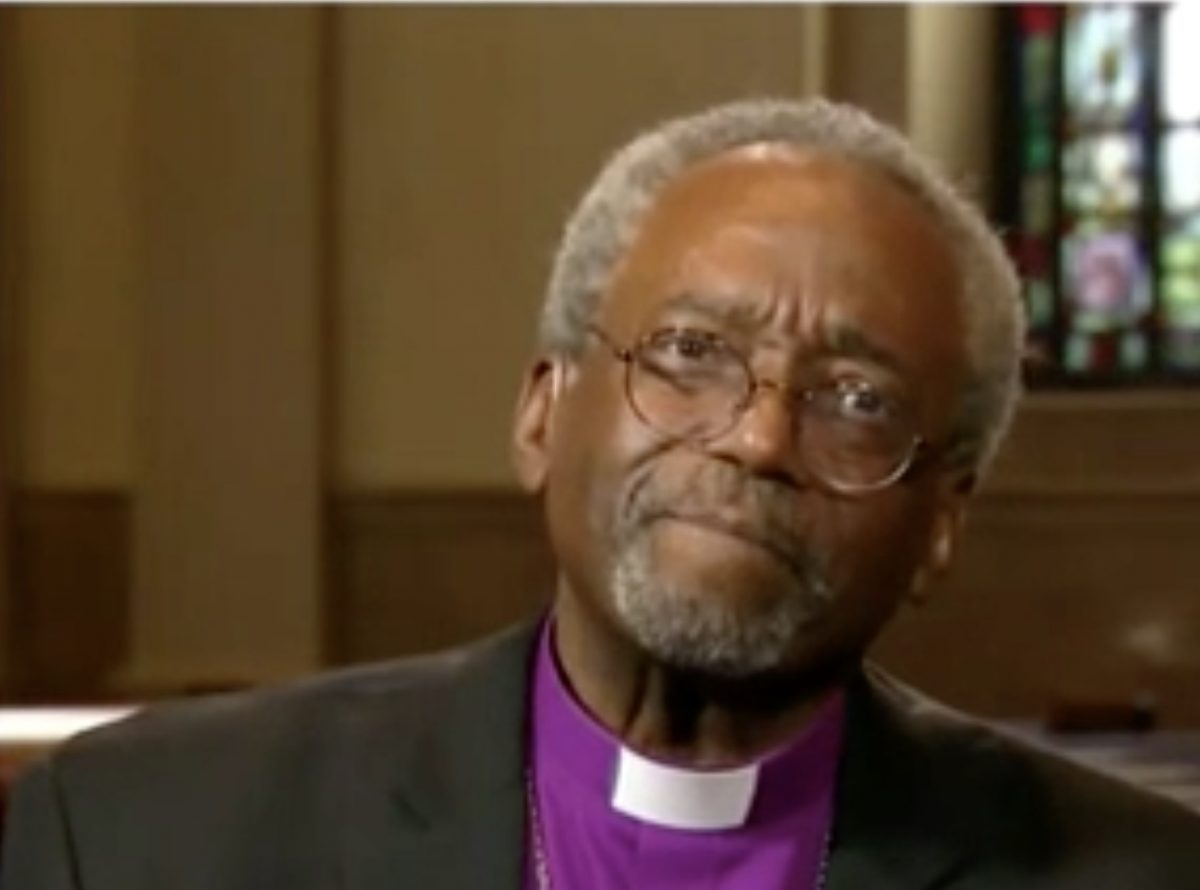 The bishop who lit up the royal wedding with his rousing sermon led a march to the White House to protest President Donald Trump's American First policies Thursday night.
Episcopal Presiding Bishop Michael Curry, who made headlines for his role at Britain's Prince Harry and Meghan Markle's wedding, has previously branded Trump's America First policy "a theological heresy for the followers of Christ."
He also decried the Trump administration as a "crisis of moral and political leadership at the highest levels of our government".
Joining with other pastors and persons of faith Thursday evening, Curry started the "Reclaiming Jesus" action with worship that overflowed Washington's National City Church and then helped lead a candlelight vigil that moved from the church to Lafayette Square Park, across the street from the White House.
Social media users posted images and video from the peaceful scene.
#ReclaimingJesus Just about to the White House. https://t.co/Dpuioj4BuE

— Kyle Martindale (@The_Rev_Kyle) May 25, 2018
Rev. Michael curry and other elders processing through DC streets. #ReclaimingJesus @NCRonline pic.twitter.com/YOFGatdenr

— Julie Bourbon (@bourbon_julie) May 25, 2018
The @PB_Curry and others prepare to process to the White House. #ReclaimingJesus @iamepiscopalian pic.twitter.com/dgUJxk2yPU

— Episcopal News (ENS) (@episcopal_news) May 25, 2018
#ReclaimingJesus ready to march to the White House after stirring remarks by @PB_Curry pic.twitter.com/PProYWvqAP

— Lauren Gambino (@laurenegambino) May 25, 2018
[image via screengrab]
Have a tip we should know? [email protected]