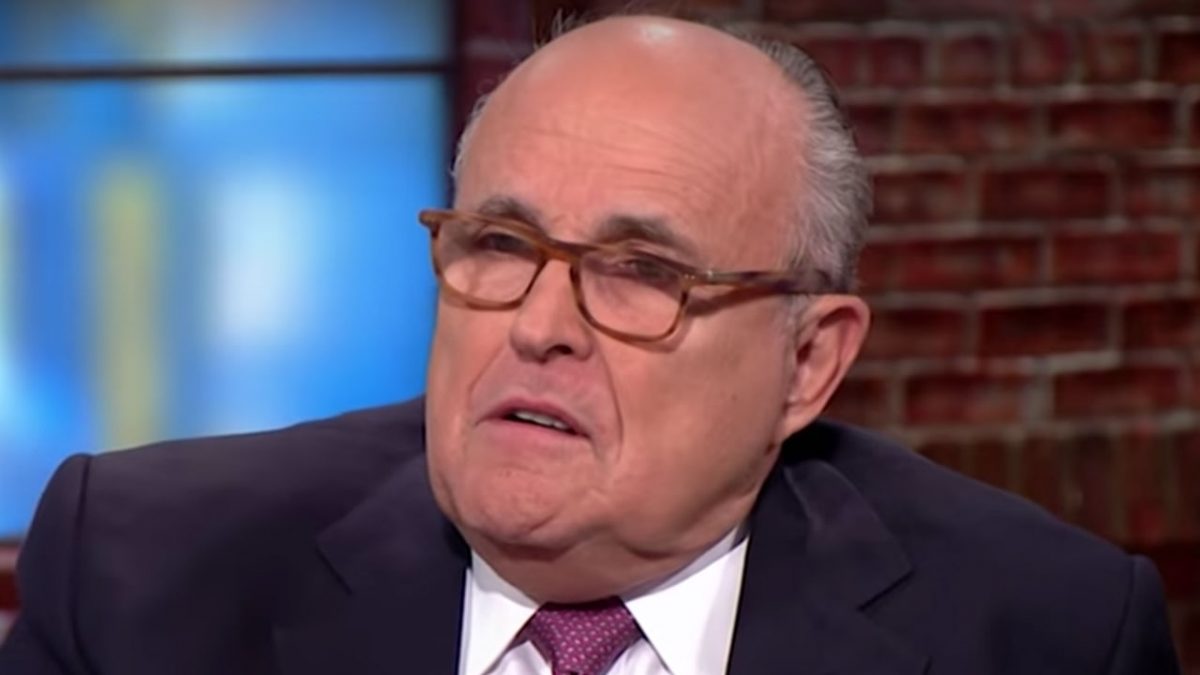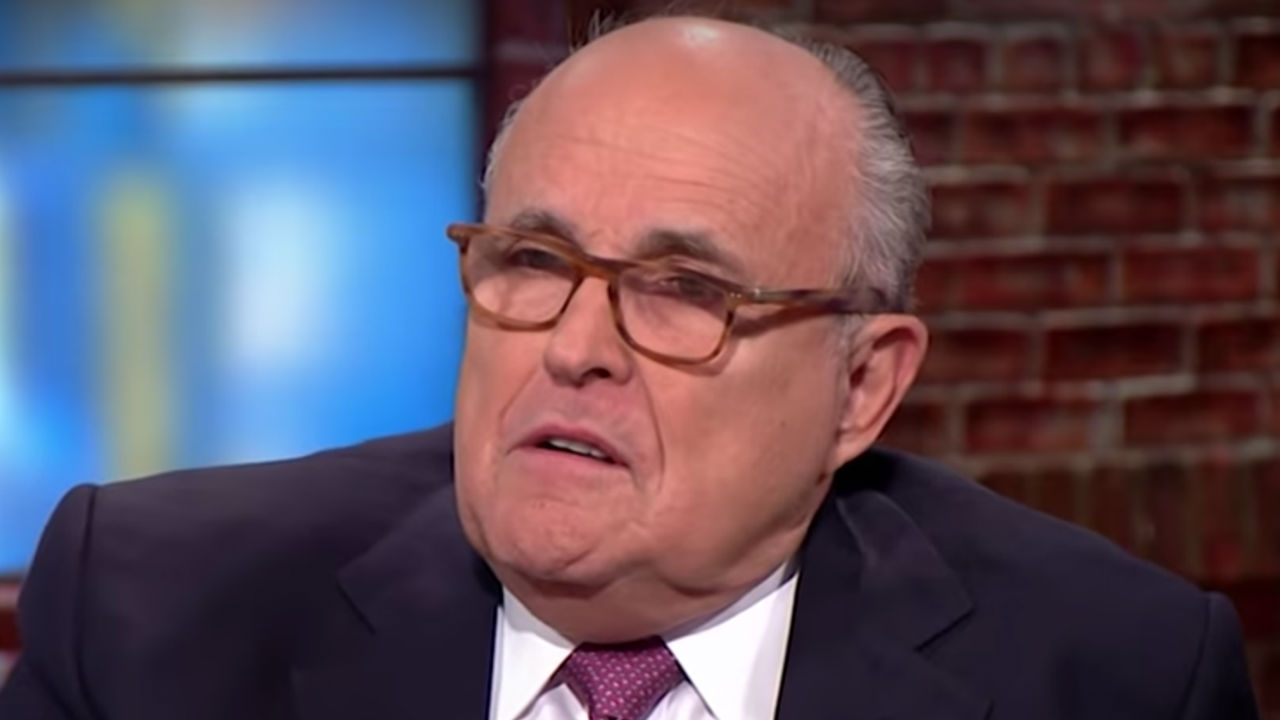 President Donald Trump's lawyer Rudy Giuliani retweeted a call to freeze the assets of billionaire investor George Soros on Saturday.
Giuliani's tweet comes as Trump — perhaps inspired by Fox News host Maria Bartiromo — promotes the conspiracy theory that anti-Brett Kavanaugh protestors are paid operatives of Soros, a longtime boogeyman of right wing conspiracists.
"Follow the money. I think Soros is the anti-Christ! He must go! Freeze his assets & I bet the protests stop," Twitter user Dee Thompson wrote in a post retweeted by the president's lawyer.

On Friday, Trump tweeted that the sexual assault victims that confronted Sen. Jeff Flake this week were "paid professionals" funded by Soros. There's no evidence that Soros, a Democratic donor, paid for the protestors' signs. As NBC News reported, one of the protestors "works for the Center for Popular Democracy, which gets some of its funding from the Open Society Foundation, which is, in turn, backed by Soros."
Much of the conspiracy theorizing about Soros, a Holocaust survivor, is rooted in anti-Semitism.
Washington Post columnist Richard Cohen wrote on Friday that Trump's anti-Soros conspiracy theories are based on an ignorance of the anti-Semitic undertones of the attacks.
Cohen wrote: "the president is clearly no anti-Semite. Two of his lawyers over the years — Roy Cohn and Michael Cohen — were Jewish, as have been many of his other associates. His daughter converted to Judaism and his grandchildren have been raised in that faith."
"So what you have is not anti-Semitism by intent, but it is anti-Semitism nonetheless."
Have a tip we should know? tips@mediaite.com
Aidan McLaughlin - Editor in Chief