White House Issues Statement Clarifying Trump's Slam of British PM May: She's a 'Good Person'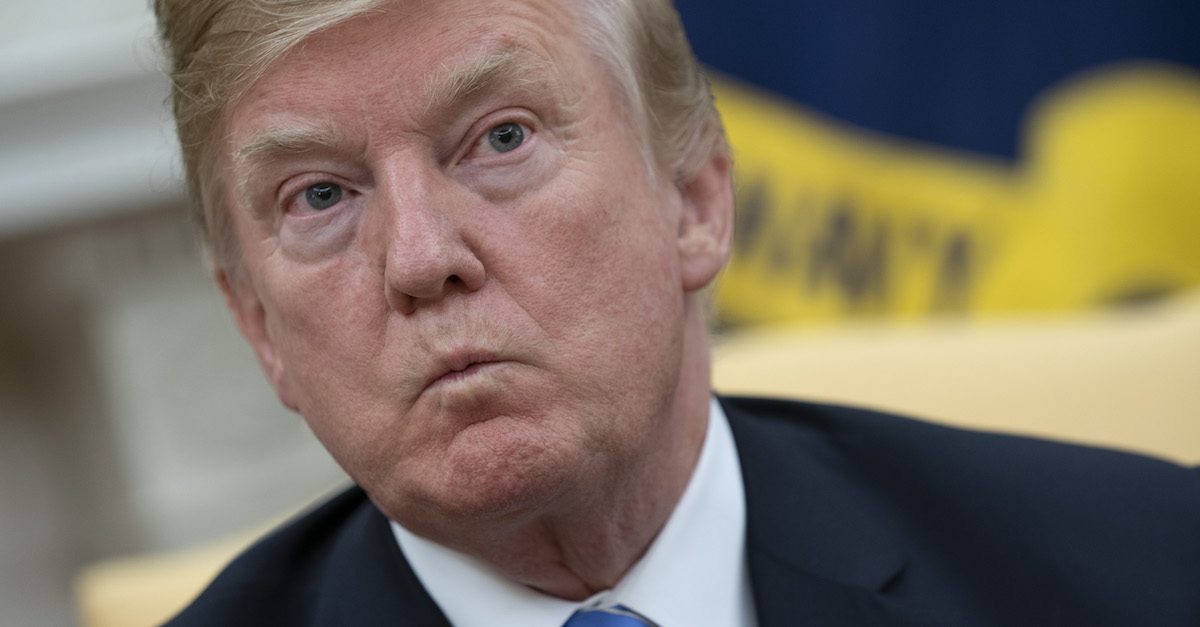 On Thursday, White House press secretary Sarah Sanders issued a statement insisting that President Donald Trump "never said anything bad about" UK Prime Minister Theresa May.
"The President likes and respects Prime Minister May very much. As he said in his interview with the Sun she 'is a very good person' and he 'never said anything bad about her,'" Sanders said in a statement. "He thought she was great on NATO today and is a really terrific person."
Sanders comments come after an explosive interview for The Sun where Trump accused May of wrecking Brexit.
According to The Sun, which topped the article with the provocative headline, "TRUMP'S BREXIT BLAST: I told May how to do Brexit but she wrecked it — the US trade deal is off, says Donald Trump":
In an extraordinary intervention timed to coincide with his UK visit, Mr Trump said Theresa May ignored his advice by opting for a soft Brexit strategy.

And he warned her any attempts to maintain close ties with the EU would make a lucrative US trade deal very unlikely.

Mr Trump said: "If they do a deal like that, we would be dealing with the European Union instead of dealing with the UK, so it will probably kill the deal."
The Sun also summarized their article as follows: "In a world-exclusive interview with The Sun, the US President said Theresa May had ignored his advice by opting for a soft Brexit strategy."
[image via screengrab]
Have a tip we should know? tips@mediaite.com