Sarah Sanders Singles Out CNN Article As Example of How Trump Has Proven Experts Wrong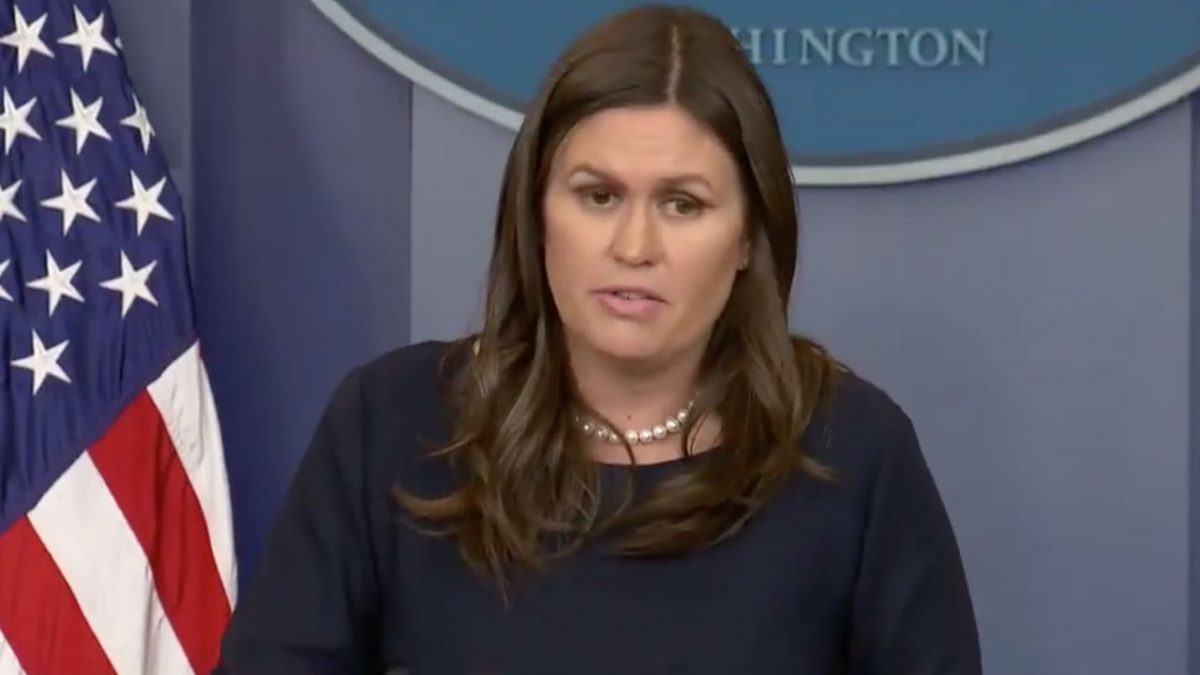 On Saturday, White House press secretary Sarah Sanders singled out a CNN article as an example of how experts doubted President Donald Trump's promise of 4% economic growth.
"How many times will the 'experts' be proven wrong about President @realDonaldTrump until they finally acknowledge his policies are working?" Sanders tweeted out, including a screengrab of a CNN story.
This week, news hit that economic growth did indeed hit 4.1%, although expansion is expected to cool soon.
Bloomberg reports:
The U.S. economy accelerated to a 4.1 percent pace of growth in the second quarter, the fastest since 2014, letting President Donald Trump claim a win for his policies even though expansion is projected to cool.

The annualized rate of gains in gross domestic product was just shy of the 4.2 percent median forecast in a Bloomberg survey. It followed first-quarter growth of 2.2 percent that was revised from 2 percent, the Commerce Department reported Friday. Consumer spending grew 4 percent, more than estimated, while nonresidential business investment climbed at a 7.3 percent clip.
The CNN article Sanders referenced was from October 2016 and was based on a survey of economists as well as a paper written by Federal Reserve Bank of San Francisco.
Sanders' decision to single out a CNN article is, in itself, seemingly minor. However, what makes it more noteworthy is that just this week a CNN reporter was also singled out and excluded from a White House event after calling out questions to Trump during a pool spray. That incident raised questions about the White House's decision to make an example of CNN, a frequent target of Trump's Twitter ire.
[image via screengrab]
Have a tip we should know? tips@mediaite.com