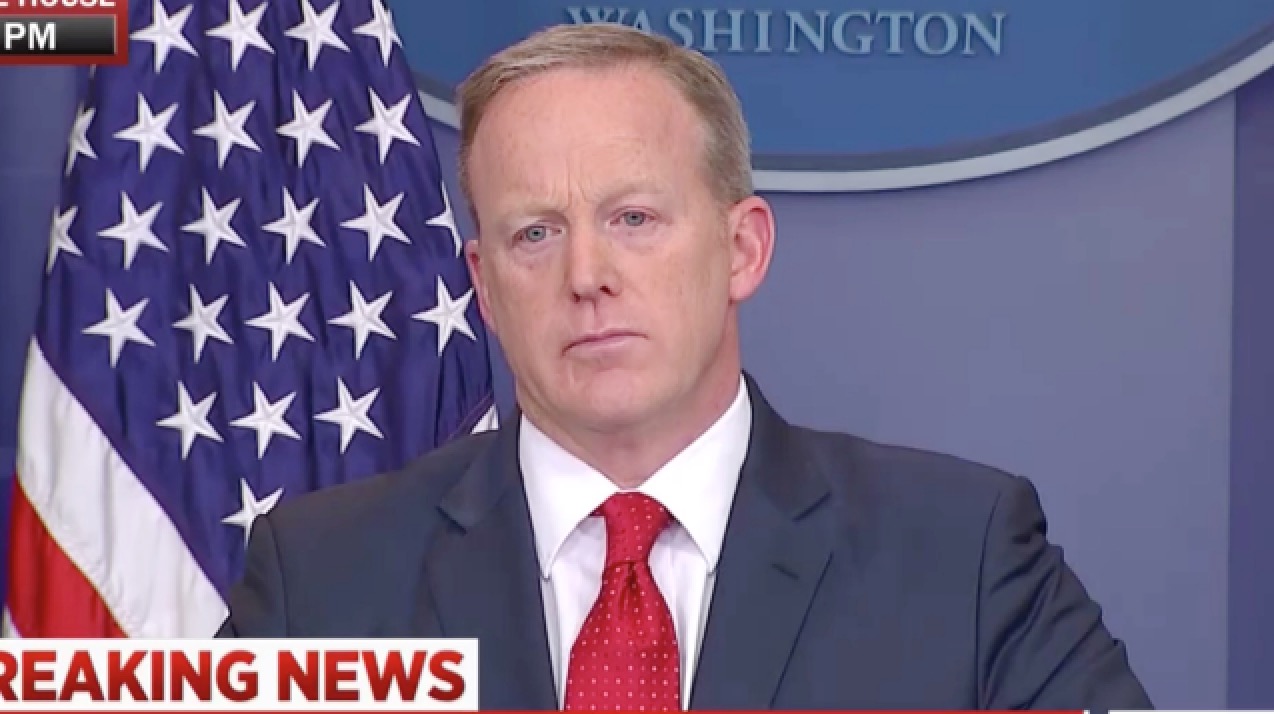 Press secretary Sean Spicer is no longer expected to give daily, on-camera briefings after President Donald Trump's first foreign trip, as the president weighs scaling back the embattled spokesman's public role, according to a fresh Politico report.
Since Trump fired FBI director James Comey last week, his administration has stumbled through a series of scandalous mishaps, sparking reports that the mercurial president lays the blame for the rough week squarely on his Spicer-led press shop.
The White House has made efforts to push back on rumors Trump is mulling a shakeup of his communications team, but if the officials quoted in this Politico report are anything to go by, that have been in vain:
The briefings have become one of the most dreaded parts of the president's day, and Trump has told allies and aides he doesn't want Spicer, who has developed a belligerent persona from behind the podium, publicly defending and explaining the message anymore, officials added.
The story notes that Trump has long been frustrated by his communications team: in a Fox & Friends interview from February, the famously boastful president gave himself an A+ grade for effort, but a modest "C or a C+" for messaging.
According to a senior White House official, deputy press secretary Sarah Huckabee Sanders will make more appearances in the briefing room going forward, "while Spicer will keep a senior role in the administration."
"Another official said to expect fewer on-camera briefings in general — something that the administration has been toying with since Trump entered office."
As for those hoping for Fox News anchor Kimberly Guilfoyle to join the administration, a splash of cold water: per an official, those rumors are "not real."
[image via screengrab]
—
Follow Aidan McLaughlin (@aidnmclaughlin) on Twitter
Have a tip we should know? tips@mediaite.com
Aidan McLaughlin - Editor in Chief