Senate Republicans Reportedly Looking to Talk Trump Out of Hermain Cain Fed Nomination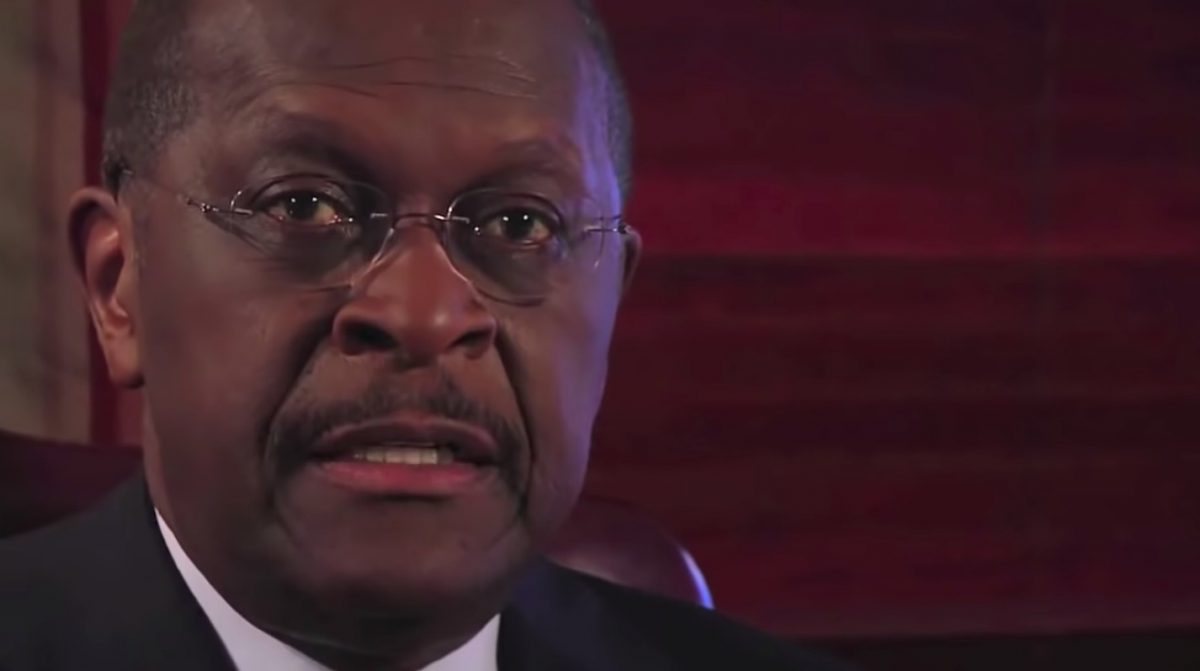 Senate Republicans are reportedly not pleased with President Donald Trump's interest in nominating Herman Cain to the Federal Reserve board.
"There are concerns that are being voiced to the administrations about qualifications," Senator John Thune (R-SD) told Politico today.
"They're probably going to hear from a number of our members about concerns that they have," he added. "Whether or not that gets them to make a course change or not, I don't know."
Thune also told Washington Post reporter Seung Min Kim "there are some names" that "aren't confirmable."
"We would tell them that, if asked," he said.
Cain, who ran for president in 2012 but dropped out due to a flurry of sexual misconduct allegations, is being considered to join the Fed along with the Heritage Foundation's Stephen Moore, whose own nomination process has been stalled amid reports on his unpaid taxes. Neither men have been formally nominated.
Per Politico, Republicans are concerned that a nomination process will result in more of Cain's baggage coming to light. Additionally, Cain launched the pro-Trump political group America Fighting Back, making him an overtly political nominee.
"I think the chances of getting both through I would say at the moment are pretty steep," Thune said of Cain and Moore.
Trump is also clashing with Senate Republicans over a number of issues, including his sudden decision to restructure the Department of Homeland Security and his threat to start an auto tariff war against Europe.
Senator Mitt Romney (R-UT) said he doesn't "think Herman Cain will be on the Federal Reserve board," but is still "reviewing [Moore's] writings and I'll make a determination when I have done so."
"I feel that we can't turn the Federal Reserve into a more partisan entity," he added.
Senator Susan Collins (R-ME) also questioned Cain's "very controversial" stance on bringing back the gold standard and added, "I don't know the details at this point about the sexual harassment allegations against him."
She also questioned Moore's "host of financial and other issues that are going to need to be explored, as well as the fact that he is a very unconventional choice."
[image via screengrab]
Have a tip we should know? tips@mediaite.com