The White House Press Shop is Reportedly Afraid to 'Do Anything' Thanks to Trump's Changing Whims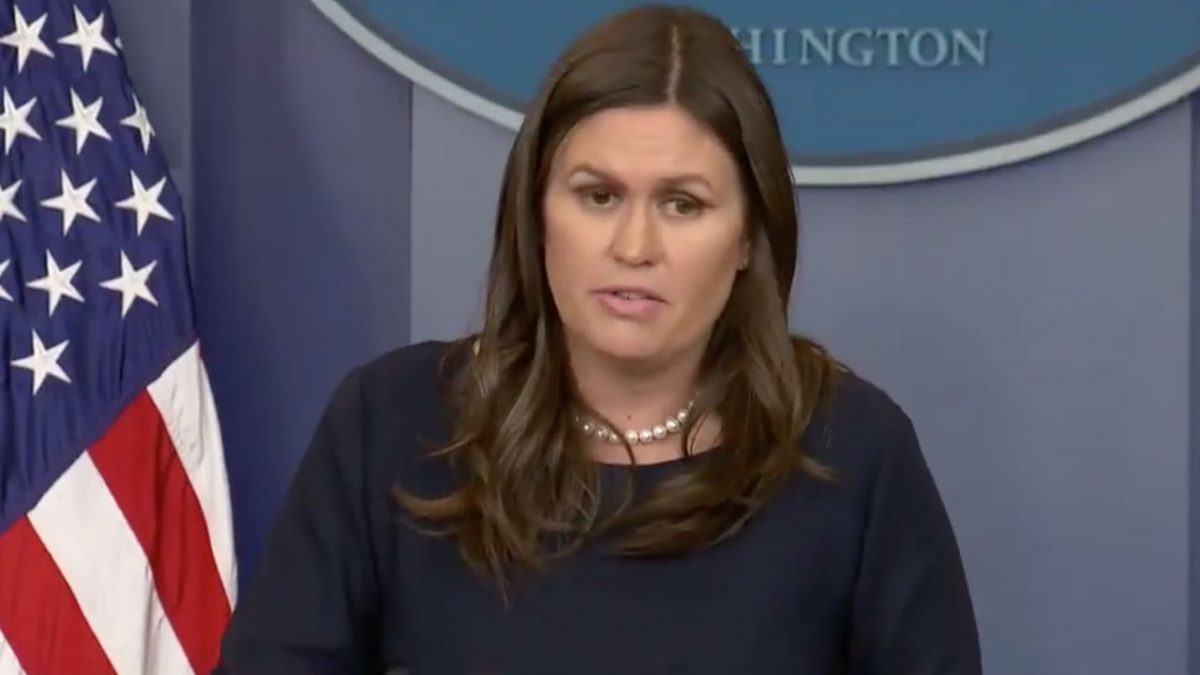 The White House press shop is afraid to respond or do anything thanks to President Donald Trump's changing whims and comments, according to a prominent White House correspondent.
The quote came from a Washington Post report on New Year's Eve which noted that in recent days, the White House's most common response, or rather non-response, has been "no comment."
As WaPo reports:
The White House has had no response to stories large and small in recent days: reports that Trump planned to meet with Federal Reserve Chairman Jerome H. Powell, whom he has criticized (no response to Agence France-Presse); the partial shutdown of the federal government (no response to Reuters or USA Today); a report by an advocacy group that wealthy donors gave $55 million to groups supporting his reelection, despite Trump's stated opposition to such donations during the 2016 campaign (no response to The Washington Post); Trump's statement that former secretary of state Rex Tillerson was "dumb as a rock" (no response to CNBC); a piece in the Times reporting that a podiatrist may have helped Trump dodge the draft when Trump was a young man at the height of the Vietnam War.

At the same time, the White House seems to have all but stopped explaining Trump's bizarre tweets.
One reporter that spoke to WaPo suggested the problem was actually understaffing, something that Yahoo wrote about just days ago.
In that separate report, Yahoo also quoted a former White House official who suggested no one wants the job, turning the press operation into a "zombie comms shop."
"No professional in good standing will even interview for a job." the official said, calling the White House press shop "a zombie comms shop. Night of the living dead."
Yet, the unnamed White House prominent correspondent who spoke to WaPo for their story noted the real issue is not just understaffing — which the correspondent also noted was an issue — but the president's own comms team is just afraid to speak up at this point.
"He [Trump] makes it up every few seconds, so they're afraid to do anything," the correspondent said. "It's not a place where being a freewheeling thinker is valued and rewarded. It's all about the whims of one man."
The White House did not respond to WaPo's request for comment on their story.  It is unclear when the White House will next hold a now very infrequent press briefing.
Have a tip we should know? tips@mediaite.com