Trump Accuser Reportedly Feels Responsible For 'Helping Put a Sexual Predator Into the White House'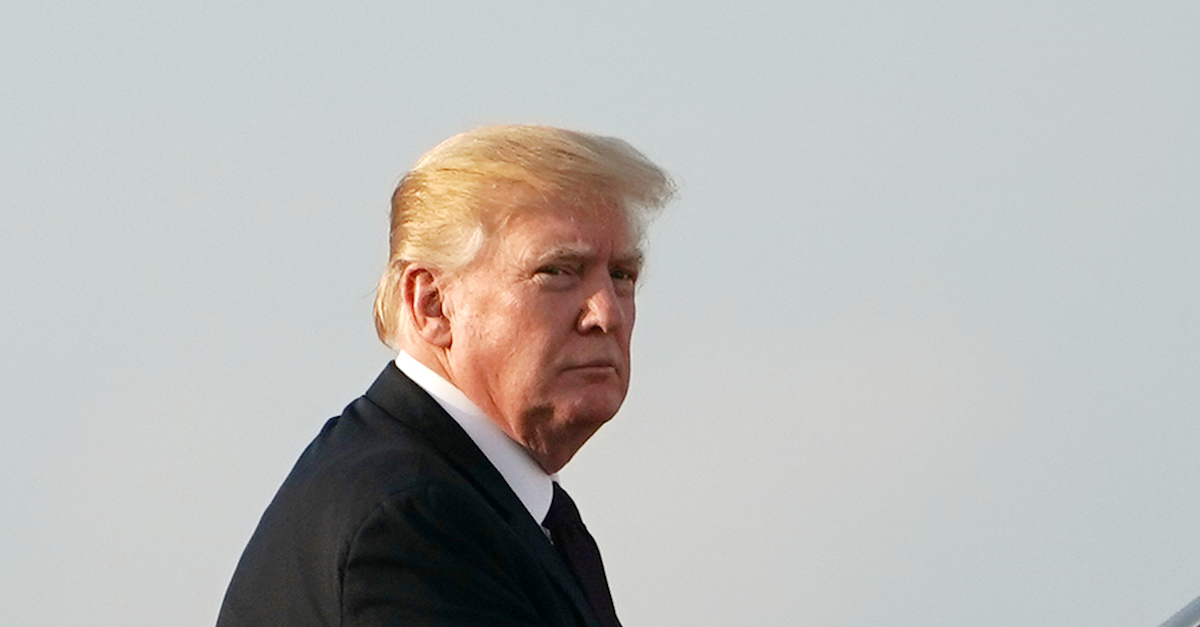 Alva Johnson, the 43-year-old woman who accused President Donald Trump of kissing her without her consent during a campaign rally back in 2016, says she feels "partly responsible" for helping him get elected, according to her attorney.
"She feels partly responsible for helping put a sexual predator into the White House, and she believes she has an obligation to tell her story and to hold him accountable for what he's done to her but to so many other women," Johnson's attorney, Hassan Zavareei, told The Daily Beast Monday morning.
Earlier Monday, Johnson filed a lawsuit accusing the President of kissing her on the side of her lips as she was turning her head and making her feel "violated" because she was not expecting it. Trump's staff has vehemently denied the claim, in several interviews with the Washington Post.
Johnson said she first thought of coming out with the allegation against Trump in October 2016, when a leaked 2005 Access Hollywood video showed him talking about how he enjoys kissing women without even waiting because "when you're a star, they let you do it." Johnson's attorney told The Daily Beast that she never returned to the Trump campaign after that video was leaked.
Have a tip we should know? tips@mediaite.com