Trump Accuses DOJ of Bribery, Corruption in Late Night Rant: 'FAKE CASE AGAINST ME MUST BE IMMEDIATELY DROPPED'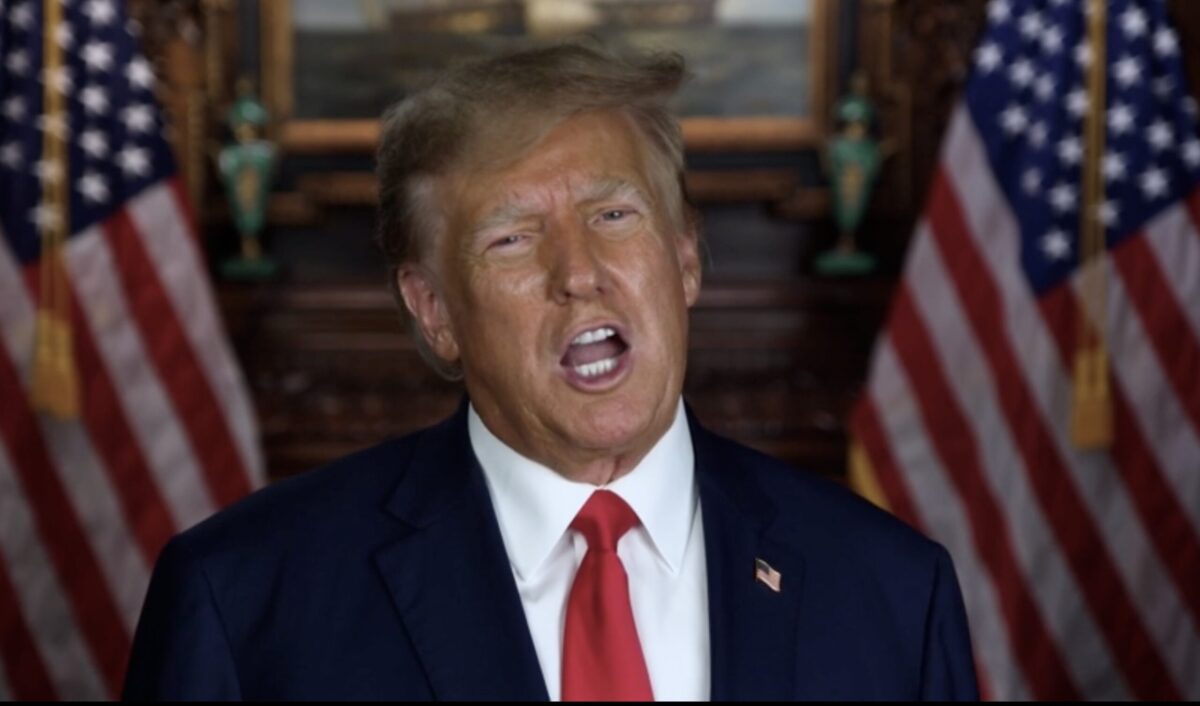 Former President Donald Trump went on a new late-night social media binge to rail against the Justice Department, even as he denies having been told of his imminent indictment on criminal charges.
Throughout Wednesday, Trump ranted on Truth Social about the "WEAPONIZED DOJ & FBI" and the "ELECTION INTERFERENCE" he faces from the ongoing investigations into his various scandals and controversies. At night, Trump got back on his phone with an all-caps tirade filled with claims about the Justice Department's corruption.
"SHOCKING! ONE OF THE TOP PROSECUTORS AT THE DEPARTMENT OF INJUSTICE WAS REPORTEDLY SO OBSESSED WITH 'GETTING TRUMP' THAT HE TRIED TO BRIBE & INTIMIDATE A LAWYER REPRESENTING SOMEONE BEING TARGETED & HARASSED TO FALSELY ACCUSE & FABRICATE A STORY ABOUT PRESIDENT DONALD J. TRUMP & A CRIME THAT DOESN'T EXIST," the ex-president seethed. "THIS CRIMINAL & SALACIOUS ACT FROM WITHIN THE DOJ HAS BROUGHT SHAME & EMBARRASSMENT TO THIS ONCE GREAT & RESPECTED INSTITUTION."
Trump produced no evidence or citation of any news stories to back up his claims here. Nor did Trump have anything to corroborate his claims of "EXTREME TURMOIL" in the DOJ after an alleged anti-Trump quid pro quo was discovered.
"THE FAKE 'CASE' AGAINST ME MUST BE IMMEDIATELY DROPPED, AND THE INSPECTOR GENERAL SHOULD LAUNCH AN INVESTIGATION INTO THIS & THE MANY OTHER ALL TOO OBVIOUS WRONGDOINGS & CRIMES TAKING PLACE AT THE DOJ & FBI!" Trump declared.
Before Trump posted his comments, there was a smattering of reports saying that federal prosecutors informed the ex-president he is a target of their investigation regarding the mishandling of classified documents. This would suggest that Special Council Jack Smith will bring criminal charges against Trump over the Mar-a-Lago documents case.
Have a tip we should know? tips@mediaite.com