Trump Announces All Asylum Seekers Must Now 'Stay in Mexico' Until Claims Approved in Court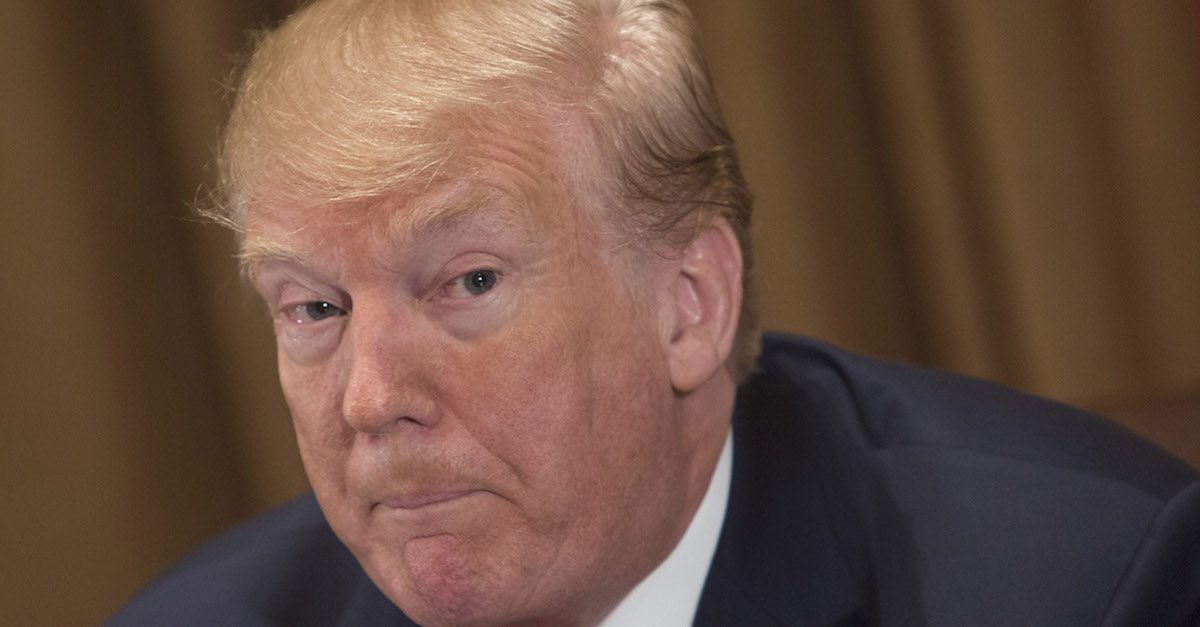 On Saturday, President Donald Trump announced via a pair of tweets that migrants seeking asylum will now have to remain in Mexico until their claims are approved in court.
"Migrants at the Southern Border will not be allowed into the United States until their claims are individually approved in court. We only will allow those who come into our Country legally. Other than that our very strong policy is Catch and Detain. No 'Releasing' into the U.S.," Trump wrote.
He then added in a second tweet: "All will stay in Mexico. If for any reason it becomes necessary, we will CLOSE our Southern Border. There is no way that the United States will, after decades of abuse, put up with this costly and dangerous situation anymore!"
Trump's announcement comes just days after the Washington Post reported on plans to implement the policy as early as Friday.
According to DHS memos obtained by The Washington Post on Wednesday, Central American asylum seekers who cannot establish a "reasonable fear" of persecution in Mexico will not be allowed to enter the United States and would be turned around at the border.

The plan, called "Remain in Mexico," amounts to a major break with current screening procedures, which generally allow those who establish a fear of return to their home countries to avoid immediate deportation and remain in the United States until they can get a hearing with an immigration judge. Trump despises this system, which he calls "catch and release," and has vowed to end it.
At the time, Department of Homeland Security spox Katie Waldman said the policy will not start "this week."
Yet, Trump also teased plans to close the entire border while speaking with reporters on Thanksgiving Day.
Earlier today, WaPo also reported that the Trump administration had reached a deal with Mexico to allow migrants to wait in the country. However, incoming Interior Minister Olga Sanchez has since denied such deal exists.
The 'Remain in Mexico' policy is likely to meet court challenges in the days ahead especially since just this past Monday a San Francisco judge ruled Trump may not rewrite immigration laws.
Have a tip we should know? tips@mediaite.com