Trump Blasts NY Times For 'No Legitimate Sources' on Mueller Report Story: 'Fake News Paper'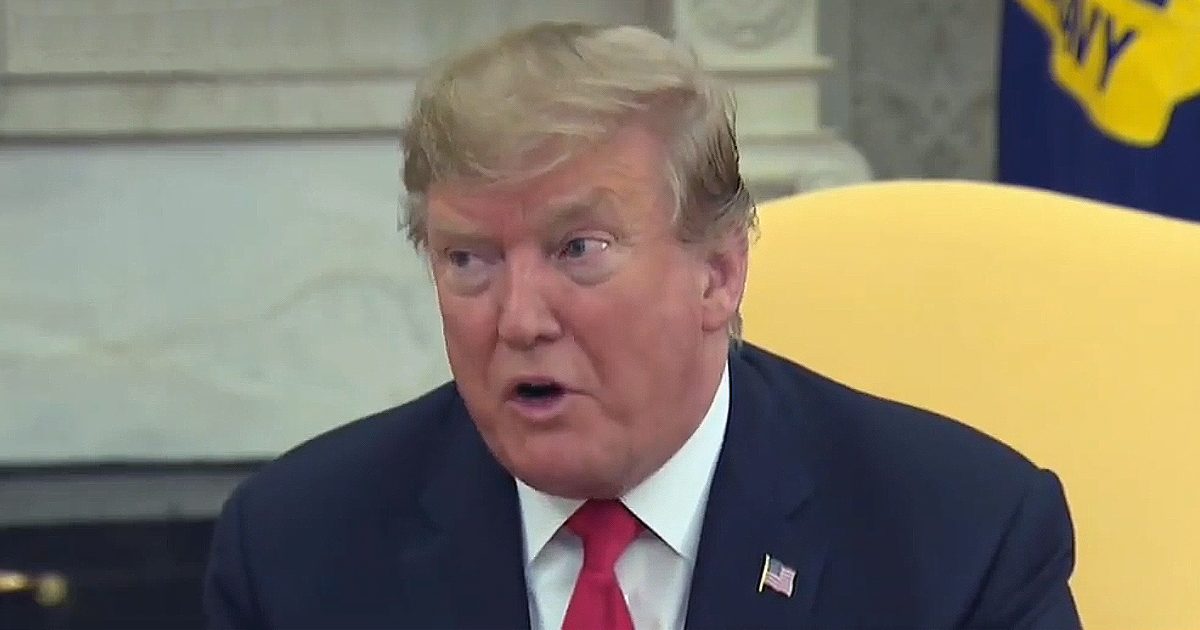 President Donald Trump tweeted on Thursday how The New York Times has "no legitimate sources, which would be totally illegal, concerning the Mueller Report."
He added how they "are a Fake News paper who have already been forced to apologize for their incorrect and very bad reporting on me!"
The New York Times had no legitimate sources, which would be totally illegal, concerning the Mueller Report. In fact, they probably had no sources at all! They are a Fake News paper who have already been forced to apologize for their incorrect and very bad reporting on me!

— Donald J. Trump (@realDonaldTrump) April 4, 2019

The tweet comes after the Times reported on Wednesday some on Robert Mueller's special counsel think Attorney General William Barr "failed to adequately portray [their] findings," and that Mueller's full report is "more troubling for President Trump" than Barr's summary portrayed.
The Times' Peter Baker pushed back:
Once again, untrue. Neither apologized nor had reason to. As for the Mueller report, one way to clear up what's in it would be to release it. https://t.co/htv0mlImRX

— Peter Baker (@peterbakernyt) April 4, 2019
The Washington Post also reported some on the who worked on special counsel have vented to "close associates" how Barr's summary does not do their investigation justice.
The Department of Justice did rebut part of their reports with regards to being unable to release the Mueller summaries to Congress because they could have contained grand jury material.
NEW: DOJ rebuts NYT/WAPO stories saying that they could not release the Mueller summaries to Congress b/c they were marked saying they could contain grand jury material. pic.twitter.com/lT4Kiblf0T

— Saagar Enjeti (@esaagar) April 4, 2019
Have a tip we should know? tips@mediaite.com