Trump Campaign Reacts to Mueller Report Summary With Video Montage: 'COLLUSION HOAX'
The Trump campaign celebrated the release of Attorney General William Barr's summary of Special Counsel Robert Mueller's findings with a video montage declaring, "Mueller proves them wrong!"
In a statement accompanying the video, the Trump campaign crowed: "While President Trump has been hard at work building a booming economy and making us safer. Democrats in the House and Senate took us on a frantic, chaotic, conspiracy-laden roller coaster for two years, alleging wrongdoing where there was none."
The statement continued on: "So distraught and blindsided by the results of the 2016 elections, Democrats lied to the American people continually, hoping to undo the legitimate election of President Trump. "
"COLLUSION HOAX" appeared at the top in all caps.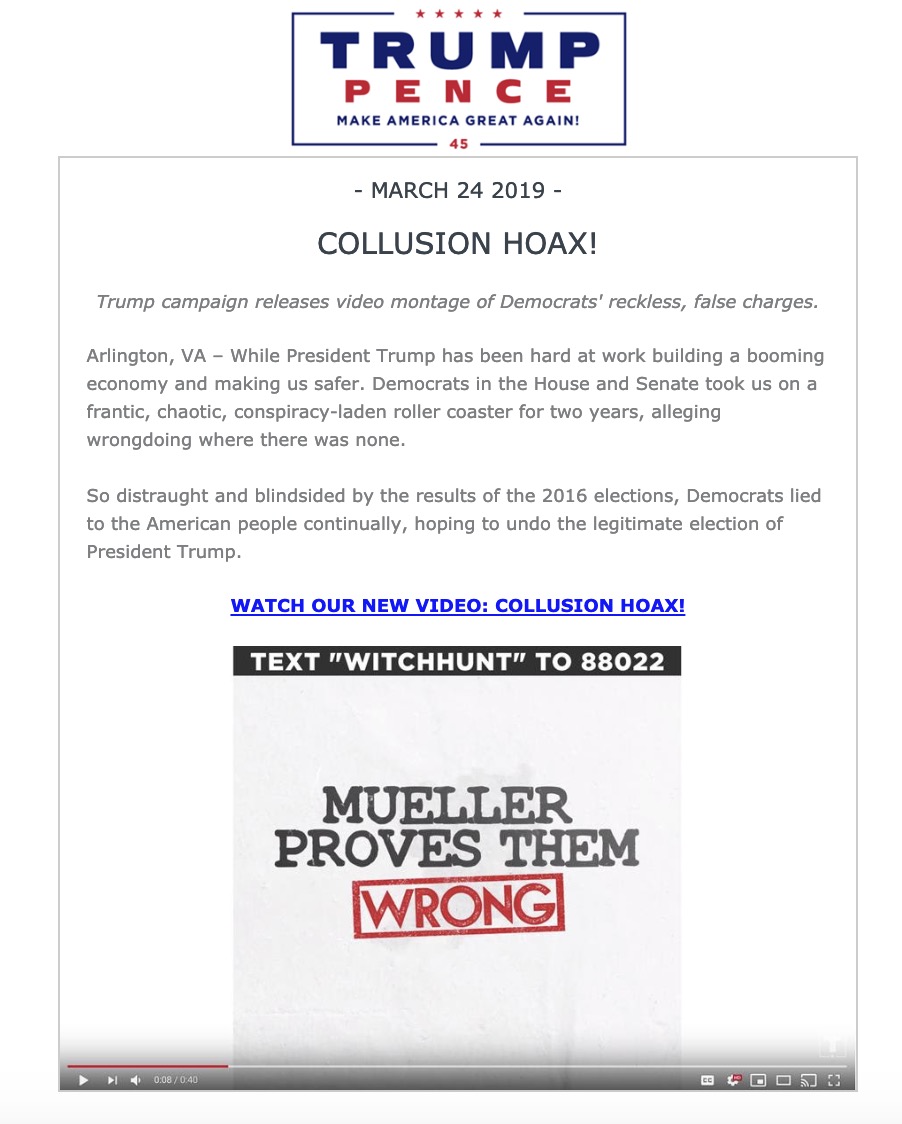 The video itself is a series of all-caps headlines reading "DEMS HYPED COLLUSION WITH NO EVIDENCE," and "MUELLER PROVES THEM WRONG" followed by a game show buzzer noise.
The rest is just clips of leading Democrats — including Sen. Richard Blumenthal and Rep. Jerry Nadler — speaking before the buzzer goes off and "WRONG" appears in red across the screen.
Watch above, via the Trump campaign.
Have a tip we should know? [email protected]