Trump Continues Push For Steel Tariffs Despite GOP Push Back: 'Time For a Change!'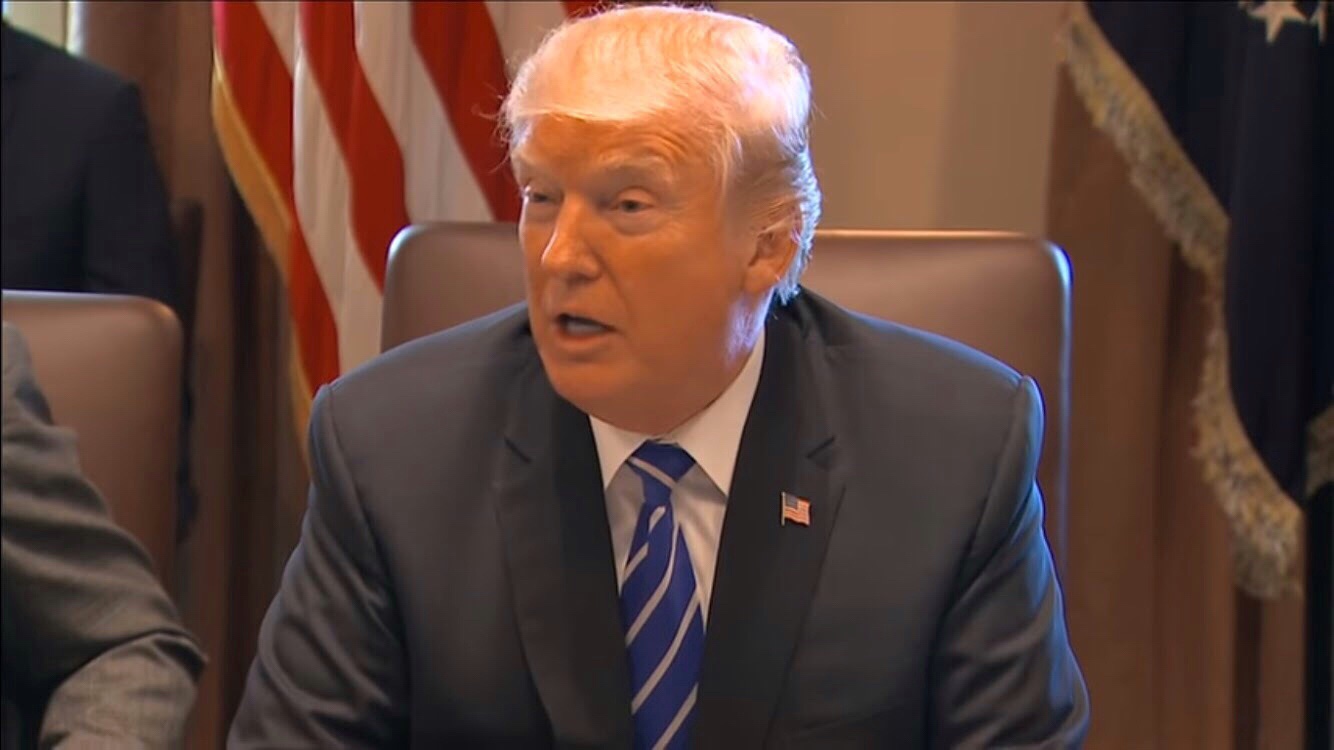 President Donald Trump continued his tough talk on steel tariffs on Sunday night, tweeting that "it's time for a change" regarding the issue.
The president posted the following tonight after a weekend filled with similar rhetoric:
We are on the losing side of almost all trade deals. Our friends and enemies have taken advantage of the U.S. for many years. Our Steel and Aluminum industries are dead. Sorry, it's time for a change! MAKE AMERICA GREAT AGAIN!
Trump previously tweeted that "if the E.U. wants to further increase their already massive tariffs and barriers on U.S. companies doing business there" then he wants to "simply apply a Tax on their Cars which freely pour into the U.S."
"They make it impossible for our cars (and more) to sell there. Big trade imbalance!" He added.
Despite Trump being particularly outspoken on the matter, the GOP is far from united on the issue of tariffs. Many Republicans in Congress feel the proposals will throw off the party's fiscal messaging going into the 2018 midterm elections.
Senator Orrin Hatch of Utah, whose congressional role includes chairing the Senate finance committee, challenged the president on the matter.
"Should the administration opt to move forward with tariffs on steel and aluminum, American manufacturers, businesses and consumers would be forced to bear the brunt, paying more for steel and steel products," said Hatch.
Have a tip we should know? tips@mediaite.com