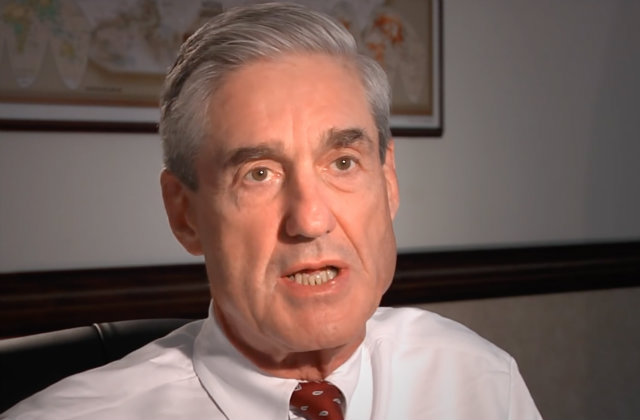 After a drama-filled weekend in which many pundits and commentators speculated over Donald Trump potentially planning to fire special counsel Robert Mueller — the official responsible for investigating Russia's meddling in the 2016 presidential election — the president insisted to reporters that he is "not" considering dismissing the former FBI director.
After Trump left the presidential retreat center Camp David today, White House reporters asked the president whether or not he was going to fire Mueller.
"No, I'm not," quickly replied Trump without providing any additional information, reports the Associated Press.
The theory that the president was considering firing Mueller has gained significant traction in the past 48 hours as Trump and his legal counsel have attacked the special counsel's team for "unlawfully" obtaining tens of thousands of emails relating to the administration's transition team. The president claimed the email dump — which was provided to Mueller by the General Services Administration — was "not looking good" for the Russia probe as he continues to assert that there was "no collusion."
Mueller's team has pushed back on the Trump's criticism of the acquisitions of the transition emails, suggesting that the data was received properly.
The email dump, which was first reported by Axios, could prove to have valuable information pertaining to the Russia investigation on the president and his allies, as reports suggest that "sensitive" information sent by White House senior advisor Jared Kushner was caught in the data web. These emails from the president's son-in-law is particularly intriguing given Kushner's history of lying about his relations with Russians.
[image via screengrab]
Follow the author on Twitter (@calebecarma).
Have a tip we should know? tips@mediaite.com