Trump Insists 'Obama Ingloriously Fired Jim Mattis, I Gave Him a Second Chance'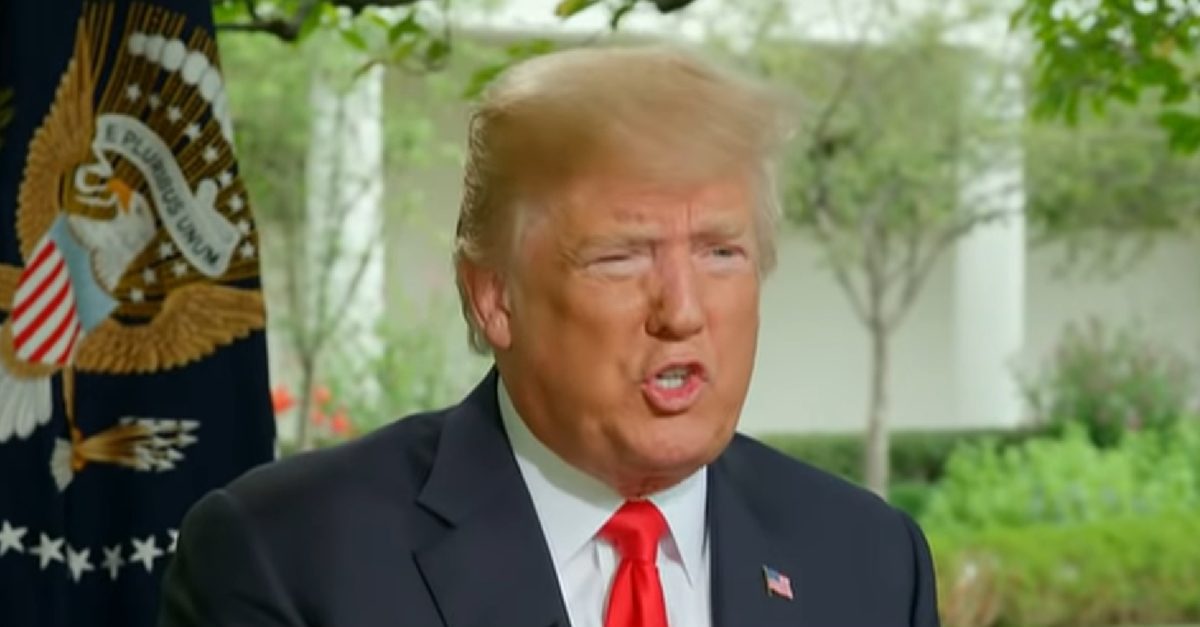 President Donald Trump was on a Twitter roll Saturday night.
Shortly after claiming he doesn't even know Brett McGurk, the US envoy who resigned over his Syria pullout — and noting he was an Obama appointee — the president tweeted out again claiming it was "crazy" the fake news media was hitting him hard on Syria.
Then, he tweeted a third time.
This time, it was about Secretary of Defense Jim Mattis.
"When President Obama ingloriously fired Jim Mattis, I gave him a second chance," Trump wrote. "Some thought I shouldn't, I thought I should. Interesting relationship-but I also gave all of the resources that he never really had. Allies are very important-but not when they take advantage of U.S."
Mattis resigned just one day after Trump announced his plans to withdraw troops from Syria.
In a scathing resignation letter, he wrote:
Because you have the right to have a Secretary of Defense whose views are better aligned with yours on these and other subjects, I believe it is right for me to step down from my position. The end date for my tenure is February 28, 2019, a date that should allow sufficient time for a successor to be nominated and confirmed as well as to make sure the Department's interests are properly articulated and protected at upcoming events to include Congressional posture hearings and the NATO Defense Ministerial meeting in February. Further, that a full transition to a new Secretary of Defense occurs well in advance of the transition of Chairman of the Joint Chiefs of Staff in September in order to ensure stability Within the Department.
Shortly before Mattis' resignation letter was made public, Trump had tweeted out that Mattis was retiring.
Have a tip we should know? tips@mediaite.com