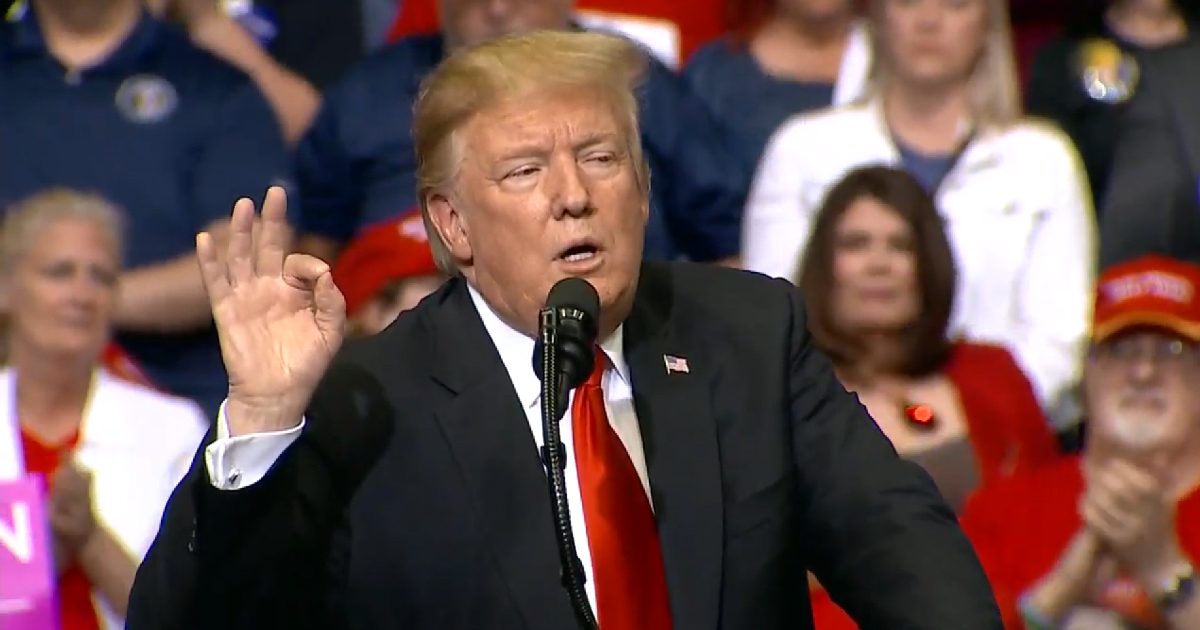 President Donald Trump lied about government funding for the Great Lakes Restoration Initiative, as he told a crowd at his rally last night that he intervened to provide the funds when the Obama administration had done so for years.
"I'm going to get, in honor of my friends, full funding of $300 million for the Great Lakes Restoration Initiative, which you have been trying to get for over 30 years," Trump said toe in a local pander to the Grand Rapids, Michigan crowd.
While the audience gave Trump cheers and applause, the Obama administration began funding the restoration project in 2010 with yearly amounts of $300-$450 million.
Per the New York Times, Trump attempted to ax the Great Lakes initiative entirely in his proposed budget last year, but Congress opted to keep the funding in place. The president's 2019 budget request suggests slashing the Great Lakes Restoration Initiative by 90 percent, cutting the amount to just $30 million a year.
Trump spent much of his time at the rally taking a victory lap over the conclusion of the Mueller probe.
"The special counsel completed its report and found no collusion and no obstruction," he claimed at one point. "Total exoneration, complete vindication."
However, this was another lie from the president.
Attorney General William Barr's summary of Robert Mueller's findings specifically stated that Trump is not exonerated from obstruction: "The Special Counsel states that 'while this report does not conclude that the President committed a crime, it also does not exonerate him.'"
[image via screengrab]
Have a tip we should know? tips@mediaite.com