Trump Organization Ditches Struggling SoHo Hotel, Erasing Name From Establishment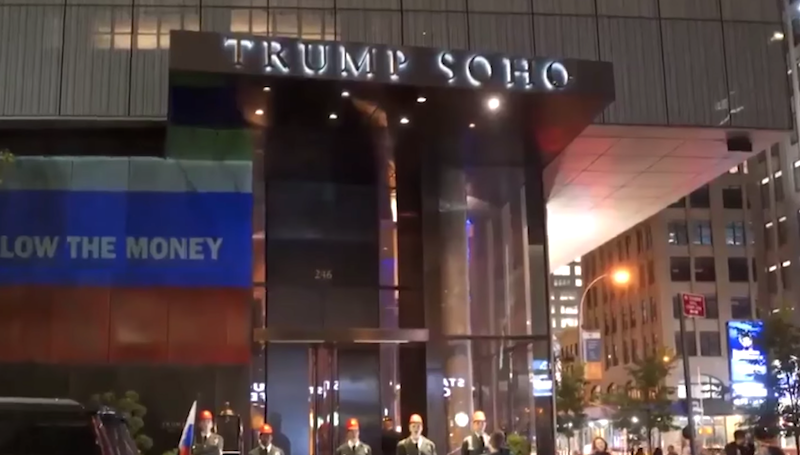 The Trump Organization just announced it will be walking away from one of its signature properties, the 46-story Trump SoHo hotel in Manhattan.
President Donald Trump announced the luxurious lodging during an episode of The Apprentice, calling it a "work of art."
Keep in mind. The Trump Organization is not selling the hotel. They're simply sanding his name off of the walls and walking away, with Hotels of CIM Group buying out the remainder of the contract. The company has not announced what their plans are for the space, branding wise, but Trump's name could be removed by the end of the month.
Trump SoHo has long been considered one of the president's business failures, with management recently slashing prices in order to drum up business. An unnamed lawyer told the New York Times that the hotel's profit margin has fallen even further "since the election."
Eric Danziger, CEO of Trump Hotels, tried to put a positive spin on the news, in a fine bit of business-speak BS that literally uses the word "multi-dimensional."
"Over the past several years, Trump Hotels has expanded into a multi-dimensional hotel group, and we look forward to continuing that expansion into new domestic markets," he wrote.
This is the second time this year the Trump Organization was forced to ditch a hotel in a major city, with a similar fate befalling a Toronto establishment in June.
Additionally, the Trump International Hotel, located in Washington D.C., lost more than a million bucks during its first two months of business.
Trump SoHo joins the likes of Trump Steaks, Trump University, Trump Airlines, Trump: The Game, Trump Magazine, Trump Mortgage, Trump Internet, Trump Travel, Trump Vodka and Trump's many failed casinos in the scrap heap.
Thanks to the United States government, however, Trump Wine is still going strong.
[image via screengrab]
—
Follow Lawrence Bonk (@sidescrollers) on Twitter
Have a tip we should know? tips@mediaite.com