Trump Abandons Claim He Would Own Shutdown in Tweetstorm: If Democrats Vote No, Government Will Shutdown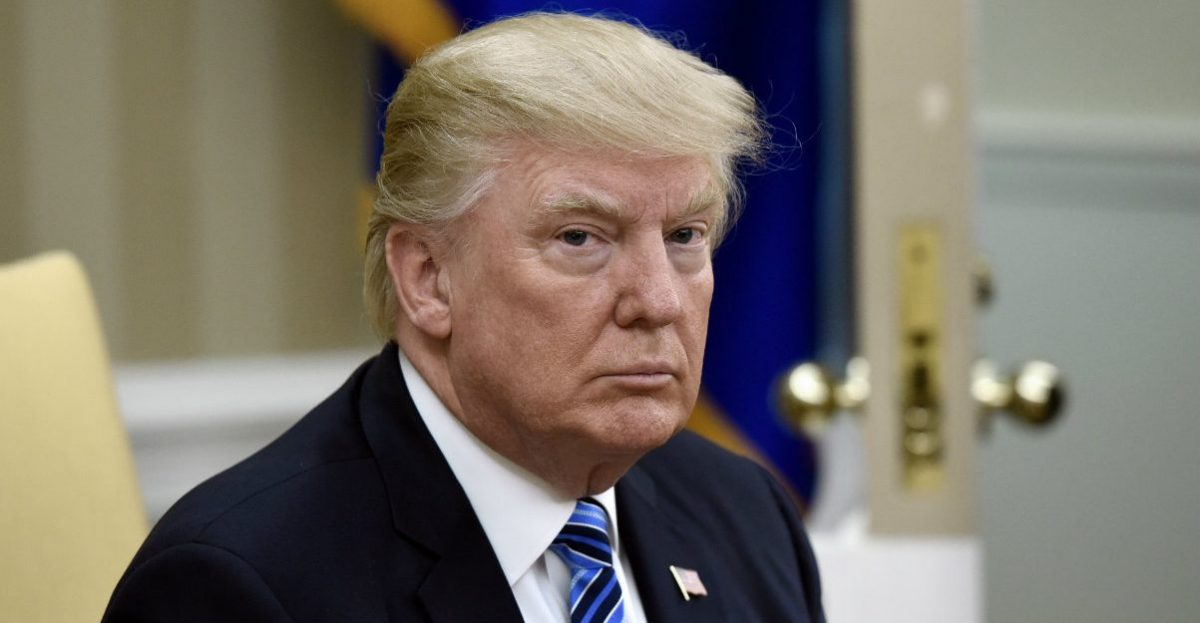 President Donald Trump embarked on a frenetic tweetstorm Friday morning in which he laid blame for a potential government shutdown squarely at the feet of Democrats — despite pledging earlier this month to take full responsibility for a shutdown in a televised brawl with Chuck Schumer and Nancy Pelosi.
Trump appears to be doing everything he can to get funding for the centerpiece of his 2016 presidential campaign. After all, Trump's 2020 campaign slogan of"Promises Made, Promises Kept" won't really hold up with his "Build That Wall" base if the signature issue of a Southern border wall doesn't materialize. And no, Mexico does not appear to be eager to pay for it, but that's an issue for another post.
Trump first tweeted:
Senator Mitch McConnell should fight for the Wall and Border Security as hard as he fought for anything. He will need Democrat votes, but as shown in the House, good things happen. If enough Dems don't vote, it will be a Democrat Shutdown! House Republicans were great yesterday!

— Donald J. Trump (@realDonaldTrump) December 21, 2018
What's most noteworthy in the tweet above is Trump's craven attempt to place the blame of a looming government shutdown on the Democrats, when there is video recording saying he would "own" the government shutdown. The art of the deal?
Trump continued to hit Democrats and what he sees as their lack of understanding of wall technology, tweeting, apparently endlessly:
The Democrats are trying to belittle the concept of a Wall, calling it old fashioned. The fact is there is nothing else's that will work, and that has been true for thousands of years. It's like the wheel, there is nothing better. I know tech better than anyone, & technology…..

— Donald J. Trump (@realDonaldTrump) December 21, 2018
…..on a Border is only effective in conjunction with a Wall. Properly designed and built Walls work, and the Democrats are lying when they say they don't. In Israel the Wall is 99.9% successful. Will not be any different on our Southern Border! Hundreds of $Billions saved!

— Donald J. Trump (@realDonaldTrump) December 21, 2018
No matter what happens today in the Senate, Republican House Members should be very proud of themselves. They flew back to Washington from all parts of the World in order to vote for Border Security and the Wall. Not one Democrat voted yes, and we won big. I am very proud of you!

— Donald J. Trump (@realDonaldTrump) December 21, 2018
The Democrats, whose votes we need in the Senate, will probably vote against Border Security and the Wall even though they know it is DESPERATELY NEEDED. If the Dems vote no, there will be a shutdown that will last for a very long time. People don't want Open Borders and Crime!

— Donald J. Trump (@realDonaldTrump) December 21, 2018
Shutdown today if Democrats do not vote for Border Security!

— Donald J. Trump (@realDonaldTrump) December 21, 2018
Even President Ronald Reagan tried for 8 years to build a Border Wall, or Fence, and was unable to do so. Others also have tried. We will get it done, one way or the other!

— Donald J. Trump (@realDonaldTrump) December 21, 2018
Have a tip we should know? tips@mediaite.com