Trump Reportedly Getting Very Involved in 4th of July Celebration Plans: 'Involved in the Minutiae of Planning'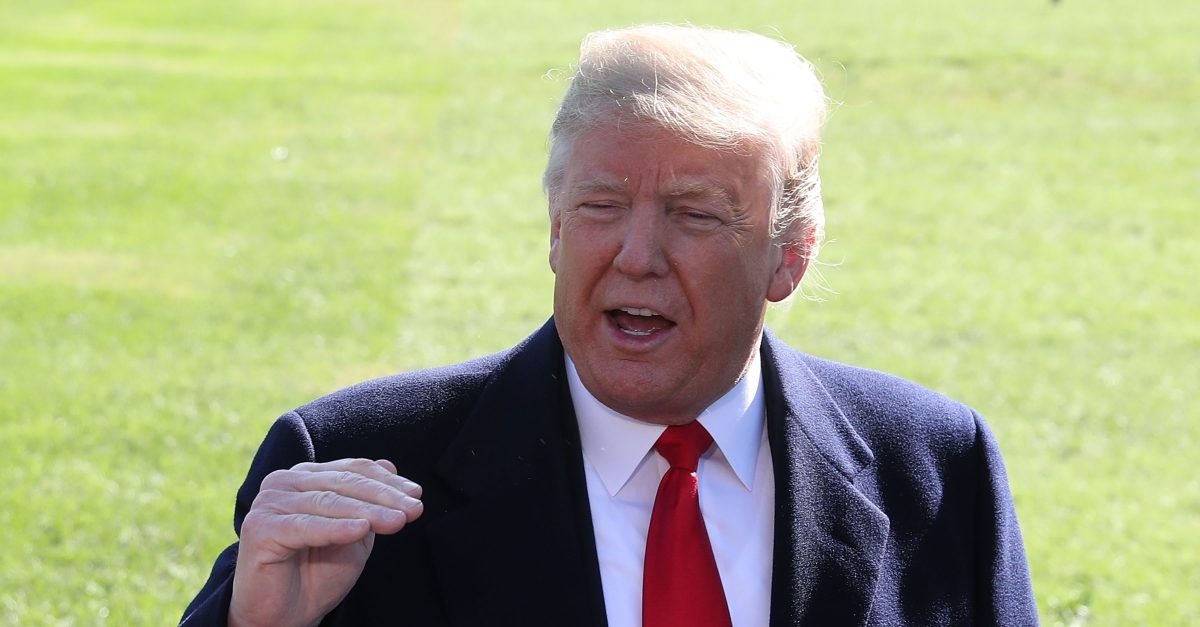 A new report reveals that President Donald Trump is getting very involved in the plans for the big national 4th of July Washington celebration this summer.
You may remember that back in February, Trump announced plans for "one of the biggest gatherings in the history of Washington, D.C., on July 4th" for what he's calling "A Salute To America."
HOLD THE DATE! We will be having one of the biggest gatherings in the history of Washington, D.C., on July 4th. It will be called "A Salute To America" and will be held at the Lincoln Memorial. Major fireworks display, entertainment and an address by your favorite President, me!

— Donald J. Trump (@realDonaldTrump) February 24, 2019
Well, his desire to create something different has, per the Washington Post, meant that the president is not only helping map out the plans for the celebration, but "has gotten involved in the minutiae of the planning."
Aides told the Post that Trump has "shown interest in the event that he often does not exhibit for other administration priorities":
President Trump has effectively taken charge of the nation's premier Fourth of July celebration in Washington, moving the gargantuan fireworks display from its usual spot on the Mall to be closer to the Potomac River and making tentative plans to address the nation from the steps of the Lincoln Memorial, according to top administration officials.

The president's starring role has the potential to turn what has long been a nonpartisan celebration of the nation's founding into another version of a Trump campaign rally. Officials said it is unclear how much the changes may cost, but the plans have already raised alarms among city officials and some lawmakers about the potential impact of such major alterations to a time-honored and well-organized summer tradition.
Democratic congresswoman Betty McCollum, chair of the House Subcommittee on Interior, Environment and Related Agencies, told the Post the celebration shouldn't be about any one president and "if the president moves to make this about him, I think he will find the American public disappointed and angered by it."
[photo via Mark Wilson / Getty Images]
Have a tip we should know? tips@mediaite.com
Josh Feldman - Senior Editor