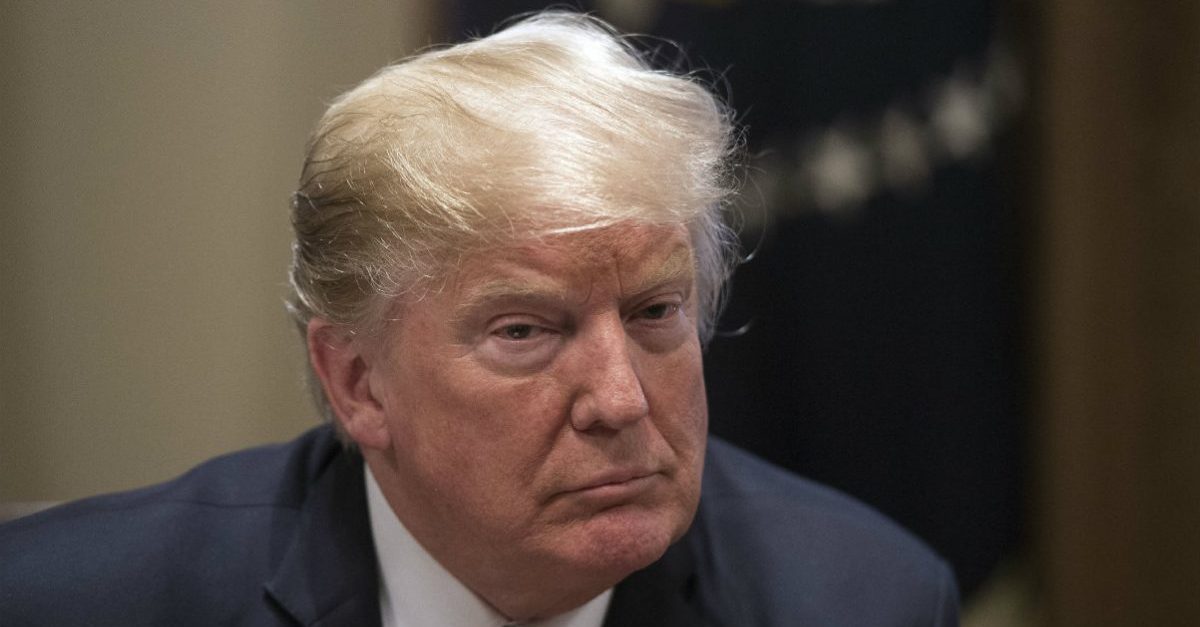 President Donald Trump reportedly mocked outgoing Secret Service Director Randolph "Tex" Alles' looks and called him "Dumbo" because of his ears.
The president's childish nickname for the retired Marine major general was revealed by the New York Times on Monday and was based on information obtained from two officials who spoke to the Time on the matter.
According to the Times' report:
Mr. Alles, a retired Marine major general who goes by Tex and was the first person from outside the Secret Service to head the agency in more than a century, received instructions 10 days ago to come up with an exit plan and was expected to leave on his own timeline, according to officials familiar with the discussions. The president had soured on Mr. Alles a while ago, even making fun of his looks, calling him Dumbo because of his ears, two officials said.
Despite the report that Trump had "soured" on Alles a while back, White House Press Secretary Sarah Sanders said Alles had done a "great job" in the statement announcing his departure and replacement.
"United States Secret Service director Randolph 'Tex' Alles has done a great job at the agency over the last two years, and the President is thankful for his over 40 years of service to the country," the statement read. "Mr. Alles will be leaving shortly and President Trump has selected James M. Murray, a career member of the [United States Secret Service], to take over as director beginning in May."
Alles departure comes just one day after Department of Homeland Security Secretary Kirstjen Nielsen's own ouster was announced by Trump via a tweet.
[image via Getty Images]
Have a tip we should know? tips@mediaite.com