Trump Reportedly Told a Room Full of Republican Donors Democrats 'Hate Jewish People'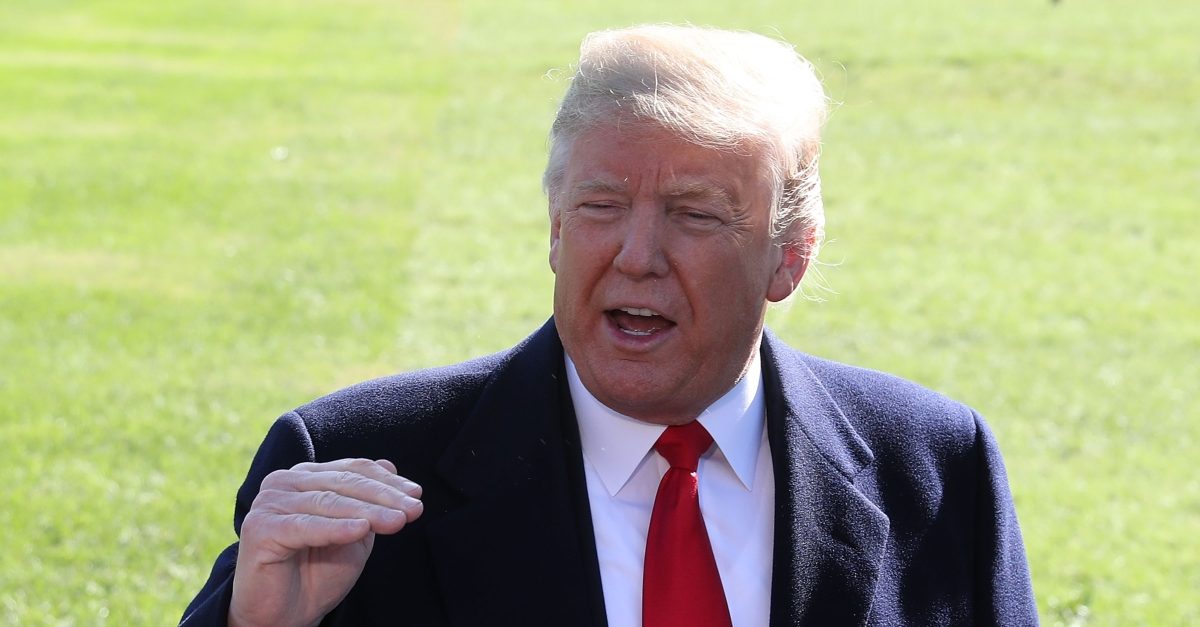 President Donald Trump reportedly told a room full of Republican donors on Friday night that Democrats "hate the Jewish people."
The comments, which were made during an event at Mar-a-Lago, were reported on Sunday by Axios.
As per Axios, which noted that the event leakers had to rely on their memories since cellphone usage was not allowed:
Trump entered to Lee Greenwood's Proud to Be an American, then launched into one of his trademark stream-of-consciousness speeches, according to three people who were there. They said the crowd roared with laughter throughout. Some of his remarks raised eyebrows.
The Axios report then notes Trump said this: "Referring to the recent anti-Semitism controversies with Democratic Rep. Ilhan Omar, Trump told the donors: 'The Democrats hate Jewish people.'"
In the same speech he also said — according to the three sources Axios relied on for the report — that if he ran for the prime minister of Israel, he would be "98 percent" in the polls.
Have a tip we should know? [email protected]