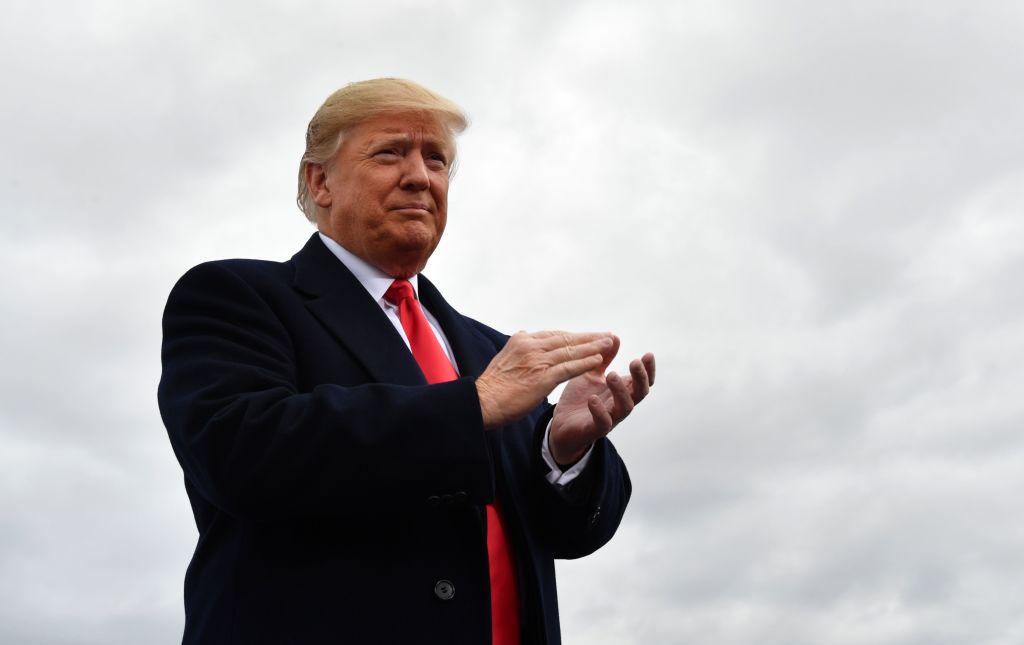 On Saturday night President Donald Trump — who has had a prolific day on Twitter — claimed that now-indicted Roger Stone didn't even work for him anytime near the election.
His Twitter rant appeared to be sparked by a CBS report.
"CBS reports that in the Roger Stone indictment, data was 'released during the 2016 Election to damage Hillary Clinton.' Oh really! What about the Fake and Unverified 'Dossier,' a total phony conjob, that was paid for by Crooked Hillary to damage me and the Trump Campaign?" Trump asked.
He continued on: "What about all of the one sided Fake Media coverage (collusion with Crooked H?) that I had to endure during my very successful presidential campaign. What about the now revealed bias by Facebook and many others. Roger Stone didn't even work for me anywhere near the Election!"
He then concluded simply: "Witch Hunt."
Stone was, as was widely reported, arrested by the FBI in a pre-dawn raid on Friday and charged in relation to the Mueller probe.
As CNN reported on the arrest:
Roger Stone has been indicted by a grand jury on charges brought by special counsel Robert Mueller, who alleges that the longtime Donald Trump associate sought stolen emails from WikiLeaks that could damage Trump's opponents while in coordination with senior Trump campaign officials.

The indictment's wording does not say who on the campaign knew about Stone's quest, but makes clear it was multiple people. This is the first time prosecutors have alleged they know of additional people close to the President who worked with Stone as he sought out WikiLeaks founder Julian Assange.
The Steele Dossier which Trump called the "fake and unverified 'dossier'" in his Twitter rant first made public by BuzzFeed in January 2017.
Earlier today, Trump mocked BuzzFeed for laying off staffers.
Have a tip we should know? tips@mediaite.com