Trump Says His Administration May Label Mexican Cartels as Foreign Terrorist Organizations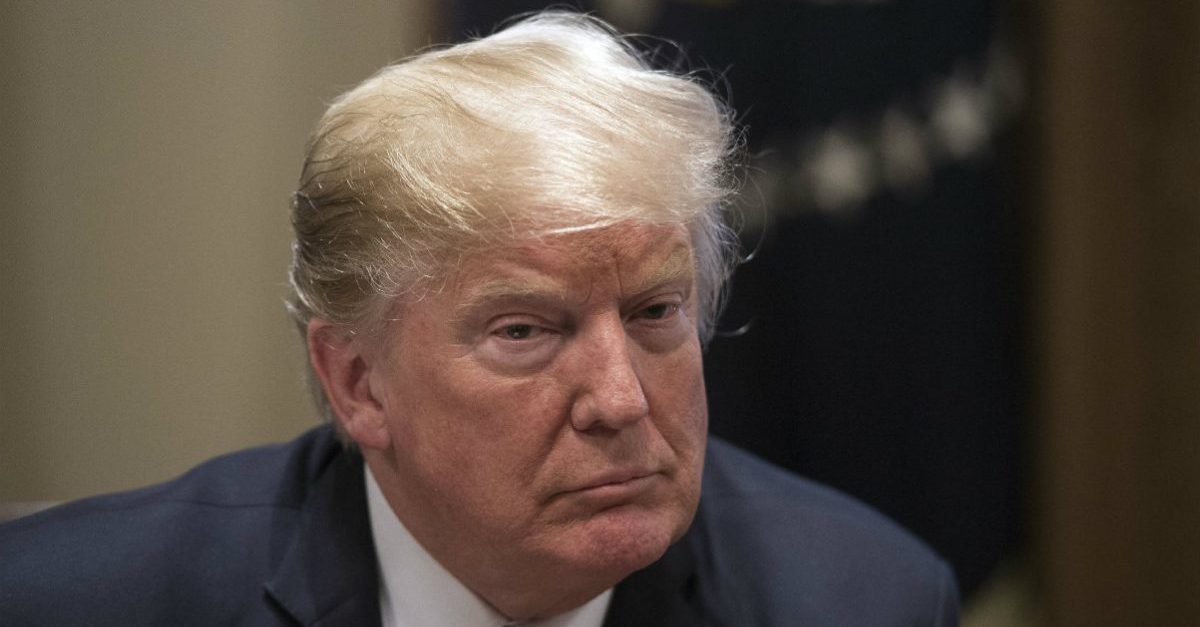 During an interview with Breitbart, President Donald Trump revealed his administration is considering designating Mexican drug cartels as Foreign Terrorist Organizations (FTOs).
"We're thinking about doing it very seriously. In fact, we've been thinking about it for a long time," Trump said. "It's psychological, but it's also economic. As terrorists — as terrorist organizations, the answer is yes. They are."
"Mexico, unfortunately, has lost control of the cartels," he continued. "They've totally lost control of the cartels. Mexico last year had 42,000 deaths — murders — 42,000. It's considered one of the most unsafe countries in the world."
Trump said he gets along with the new president of Mexico, Andrés Manuel López Obrador, very well, but it's clear more action needs to be taken:
When I was down on the border in Rio Grande three weeks ago, they had 26 people killed right near where I was. And it was a gang fight, and they were buried on the site. That was right near the area that I was at. The papers don't even write about it. You know, did you read about the 26 people killed? You don't even read about it.
"Foreign Terrorist Organizations (FTOs) are foreign organizations that are designated by the Secretary of State in accordance with section 219 of the Immigration and Nationality Act (INA), as amended," the State Department explains. "FTO designations play a critical role in our fight against terrorism and are an effective means of curtailing support for terrorist activities and pressuring groups to get out of the terrorism business."
Groups like the Palestine Liberation Front (PLF), al-Qa'ida, al-Shabaab, and Boko Haram have been designated as FTOs.
Image via Nicholas Kamm/AFP/Getty
Have a tip we should know? [email protected]