Trump Team Reportedly Set to Take Tax Return Fight All the Way to SCOTUS: He's 'Willing to Die on' This Hill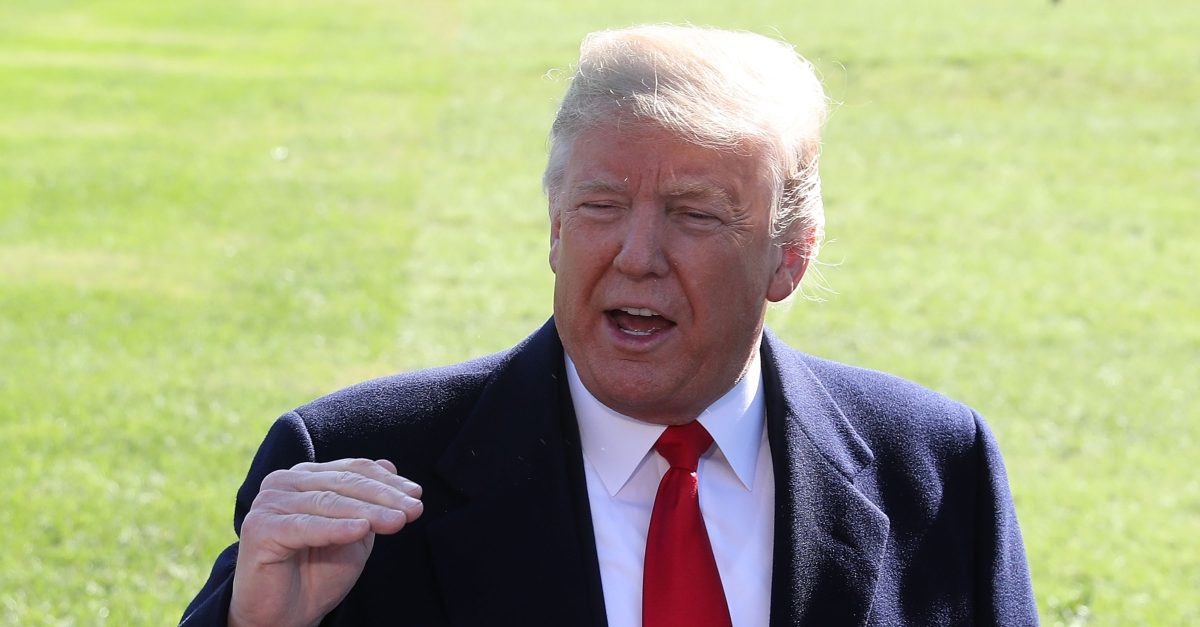 As everyone expected, President Donald Trump is planning to fight hard against the release of his tax returns after a request from the House Ways and Means Committee.
Committee chair Richard Neal (D- MA) made the request of the IRS on Wednesday, after which POTUS responded by claiming he's still under audit.
CNN reports this afternoon that one administration official is saying they're willing to take the fight "all the way to the Supreme Court."
As this official put it, "This is a hill and people would be willing to die on it."
And the president has retained Consovoy McCarthy Park to represent him in the case.
William Consovoy writes in a letter to Treasury that "we are confident that this misguided attempt to politicize the administration of the tax laws will not succeed."
full text of letter sent today —> pic.twitter.com/pcWh4jbWeh

— Hallie Jackson (@HallieJackson) April 5, 2019
[photo via Mark Wilson / Getty Images]
Have a tip we should know? [email protected]
Josh Feldman - Senior Editor