Trump: 'The Best Thing That Ever Happened to Puerto Rico is President Donald J. Trump'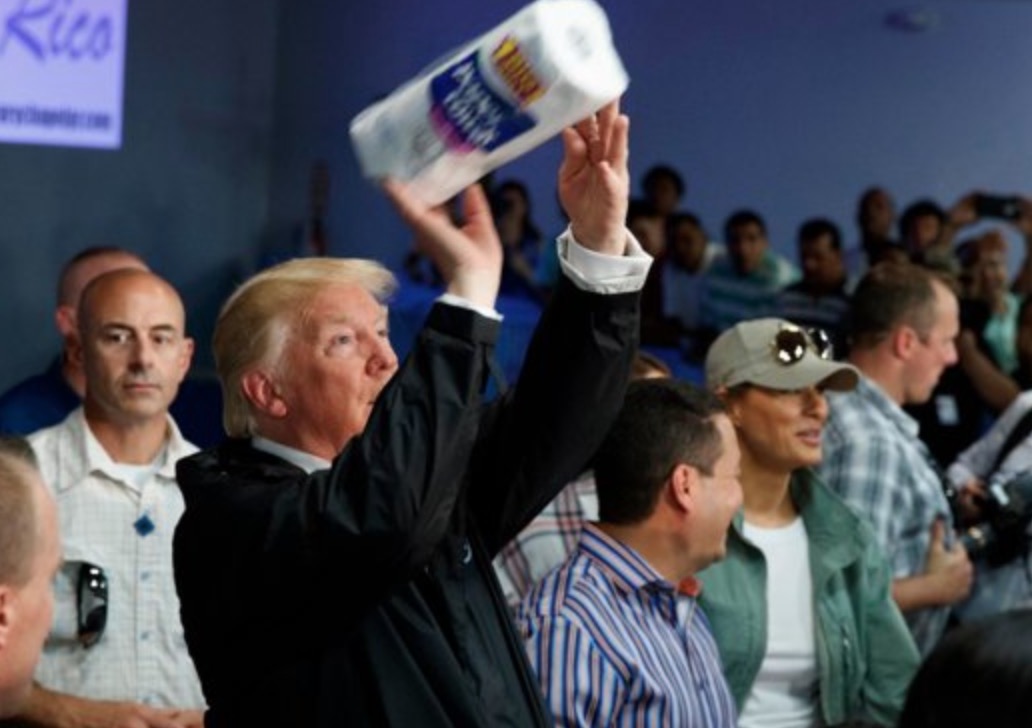 President Donald J. Trump is addressing federal aid that Puerto Rico allegedly received after being ravaged by Hurricane Maria in Fall of 2017 amidst a stalled bill in Congress.
On Monday, the Senate voted to end debate on a GOP disaster aid proposal. Democrats and the Governor of Puerto Rico had argued the GOP measure — backed by Trump — did not provide enough aid to the hurricane-ravaged area.
Monday evening Trump went on a Tweetstorm wherein he expressed great displeasure for what he described as "The Democrats today killed a Bill that would have provided great relief to Farmers and yet more money to Puerto Rico despite the fact that Puerto Rico has already been scheduled to receive more hurricane relief funding than any 'place' in history.'" He then blasted "politicians like the crazed and incompetent Mayor of San Juan,"
Tuesday morning Trump appeared to pick up where he left off, tweeting:
Puerto Rico got 91 Billion Dollars for the hurricane, more money than has ever been gotten for a hurricane before, & all their local politicians do is complain & ask for more money. The pols are grossly incompetent, spend the money foolishly or corruptly, & only take from USA….

— Donald J. Trump (@realDonaldTrump) April 2, 2019
….The best thing that ever happened to Puerto Rico is President Donald J. Trump. So many wonderful people, but with such bad Island leadership and with so much money wasted. Cannot continue to hurt our Farmers and States with these massive payments, and so little appreciation!

— Donald J. Trump (@realDonaldTrump) April 2, 2019
Trump might not have his facts exactly right here, however, according to Washington Post fact checker Glenn Kessler, who tweeted in response:
Reminder: Puerto Rico has not been given $91 billion. This is a long-term (20 year!) estimate of potential liabilities required by law, subject to adjustment and recalculation, and very fuzzy. https://t.co/oaJcvITlpD https://t.co/OqKXOAGgu5

— Glenn Kessler (@GlennKesslerWP) April 2, 2019
Have a tip we should know? tips@mediaite.com