Trump's Reelection Campaign Has Spent $1.3 Million in Donor Money at His Businesses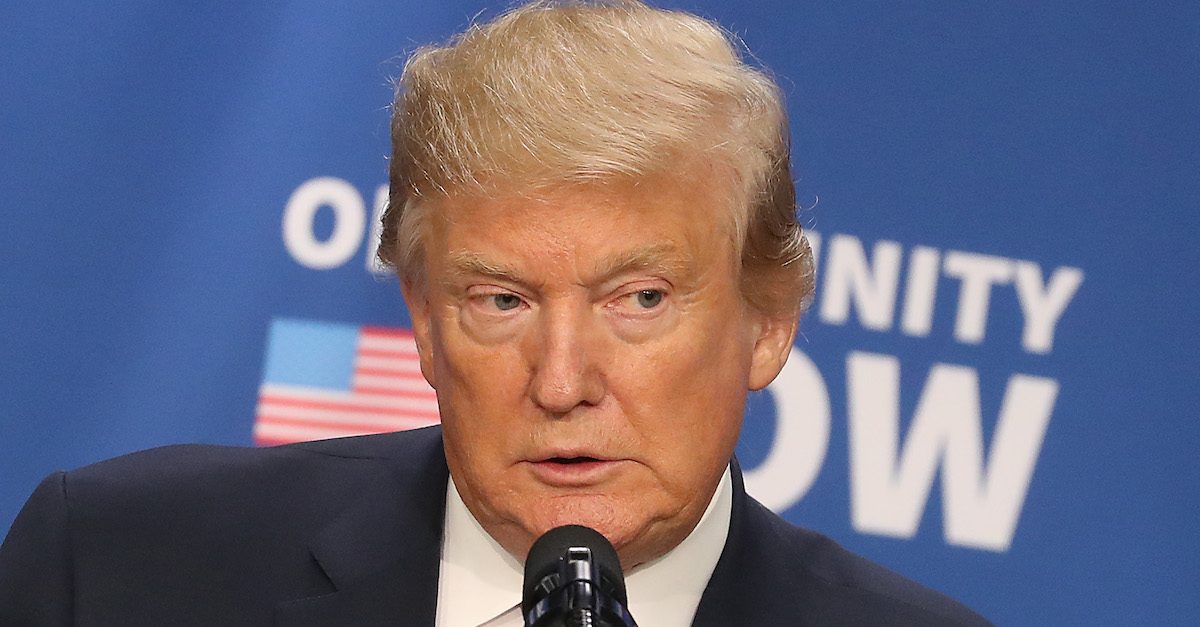 President Donald Trump's companies have charged his campaign $1.3 million for his 2020 reelection campaign so far, according to a report on his campaign filings by Forbes.
Trump's companies' profits from the campaign were derived from various lodging, food catering, and rent charges — i.e. $1.3 million in donor money that was pocketed by his businesses due to his reelection effort's spending at properties owned by the president.
The new analysis comes just months after a previous Forbes report identified $1.1 million — which is included in the new $1.3 million total — that the Trump campaign spent at the president's organization prior to the end of last year. In October, November, and December of 2018, Trump's reelection team spent an additional $180,000 at his properties.
During the initial stages of Trump's 2016 campaign, the then-candidate insisted he does not "need anybody's money."
"I'm using my own money. I'm not using the lobbyists," he added. "I'm not using donors. I don't care. I'm really rich."
Trump went on to self-fund $50 million of his 2016 campaign before pivoting to mostly using donor money after he earned $234 million in contributions. However, Trump is now taking the opposite path in his reelection campaign — not using any of his own money while instead spending donor money at his own properties to make a profit.
A breakdown of Trump's profits includes Trump Tower Commercial LLC expenditures — a holding company for the famous Fifth Avenue building that headquarters for The Trump Organization — of $800,000 from his reelection campaign and $225,000 from the Republican National Committee. The campaign was also charged $54,000 by Trump Plaza LLC, a company that controls some of Trump's New York City apartment buildings, while Trump Restaurants LLC made $60,000 off the Trump campaign.
[image via Mark Wilson/Getty Images]
Have a tip we should know? tips@mediaite.com