USA Today Sniffed Out Lobbyists Who Golf At Trump Clubs — And Right Wing Twitter is Pissed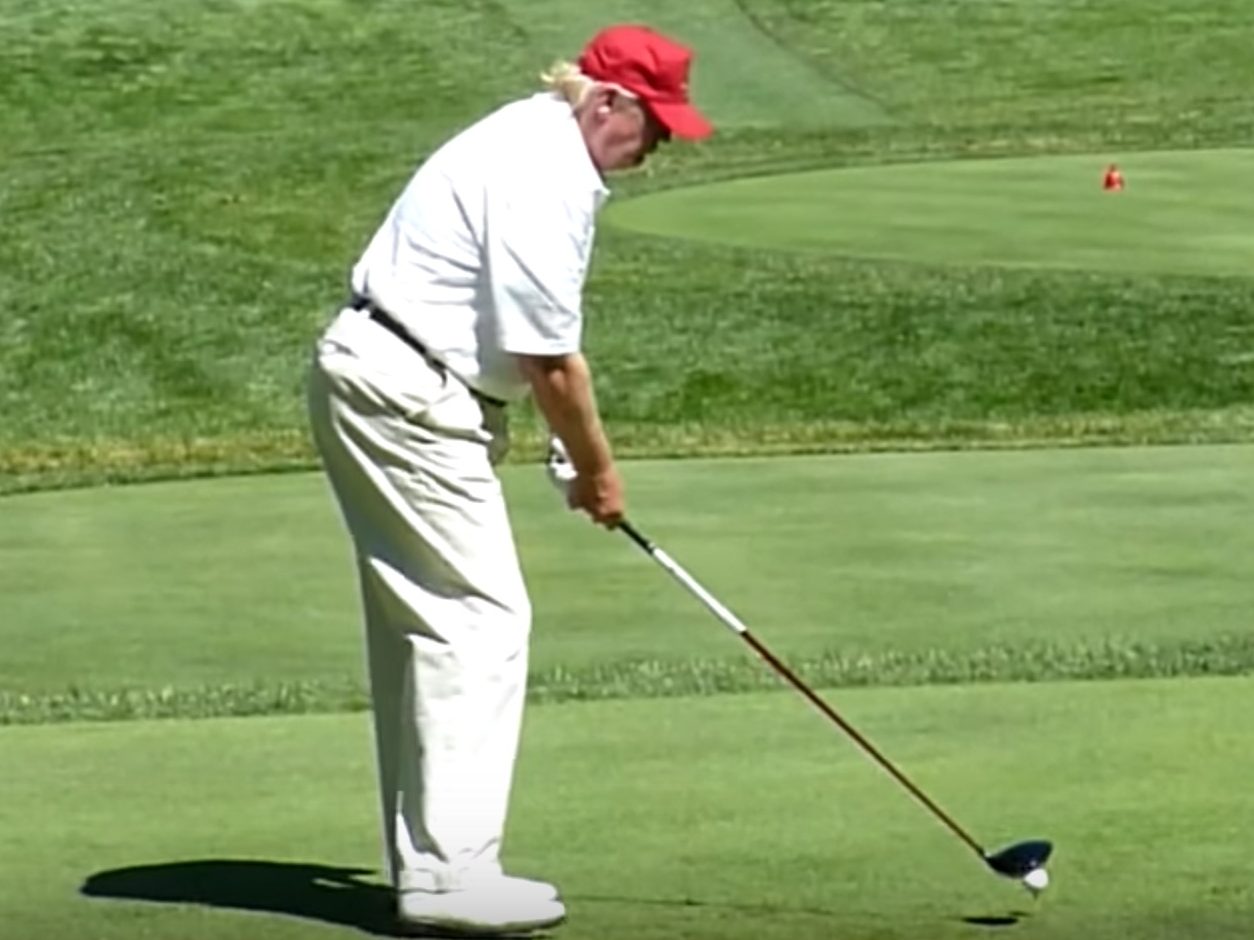 A report from USA Today found that various lobbyists, contractors, and individuals of influence can potentially gain access to President Donald Trump via paying a hefty price to join one of his many golf clubs — which he has been known to frequently visit while away from that "dump" of a home on 1600 Penn Ave.
The ethical questions implied by this situation were noted after the paper found at least 21 lobbyists and 50 executives with federal contracts are members of the president's clubs. As highlighted by USA Today, two-thirds of these influential figures golfed during one of Trump's many visits to his properties.
However, the details of who's who at Trump's clubs is private information, so much to the chagrin of the right-wing mediasphere, USA Today compiled the names of these members by digging through social media and a golfing website — which was considered by the aforementioned outraged to be a breach of privacy.
Below are just a few of the many (right-of) right-of-center media figures who took offense in the newspaper's methodology and focus of their report:
So you're doxxing randos for the crime of playing golf? Congrats. https://t.co/BqKIWcegwZ

— Sean Davis (@seanmdav) September 6, 2017
I hold in my hand a list of 4,500 known members of the Golfinist Partyhttps://t.co/5jpjYciDmO

— David Burge (@iowahawkblog) September 6, 2017
Wait, what the heck did USA Today do to members of Trump's golf courses? Really?! https://t.co/PStNxM9Pku

— Twitchy Team (@TwitchyTeam) September 6, 2017
Member of a Trump golf club before he ran for office? Then you're open to scrutiny in the name of "transparency." GMAFB.

— Jay Caruso (@JayCaruso) September 6, 2017
I missed the part where there was any wrongdoing found or alleged. This feels like journalists doxxing innocent people. https://t.co/K6s5BL0zwr

— David Martosko (@dmartosko) September 6, 2017
Accusations of doxing — or the release of private information to the public — have been a recent favorite media criticism from conservatives, as CNN was hammered for threatening to publish the identity of a Reddit user whose content the president promoted.
Despite criticism, the piece brought forward a number of questions and facts that have not applied to previous presidents. Mainly, powerful individuals being granted the opportunity to get face time with the president that less wealthy people do not have — which is even more problematic given these sites are the places Trump chooses to visit the most while away from the White House.
"I think we're all in new territory… We never thought we'd see anyone push the outer limits in this way," said Walter Shaub to USA Today — the former director of the Office of Government Ethics who resigned due to questioning the ethical decisions of the administration.
Read the full USA Today report here.
[image via screengrab]
Have a tip we should know? [email protected]