WATCH: San Juan Municipal Tower Raided by FBI Weeks After Trump's Corruption Allegations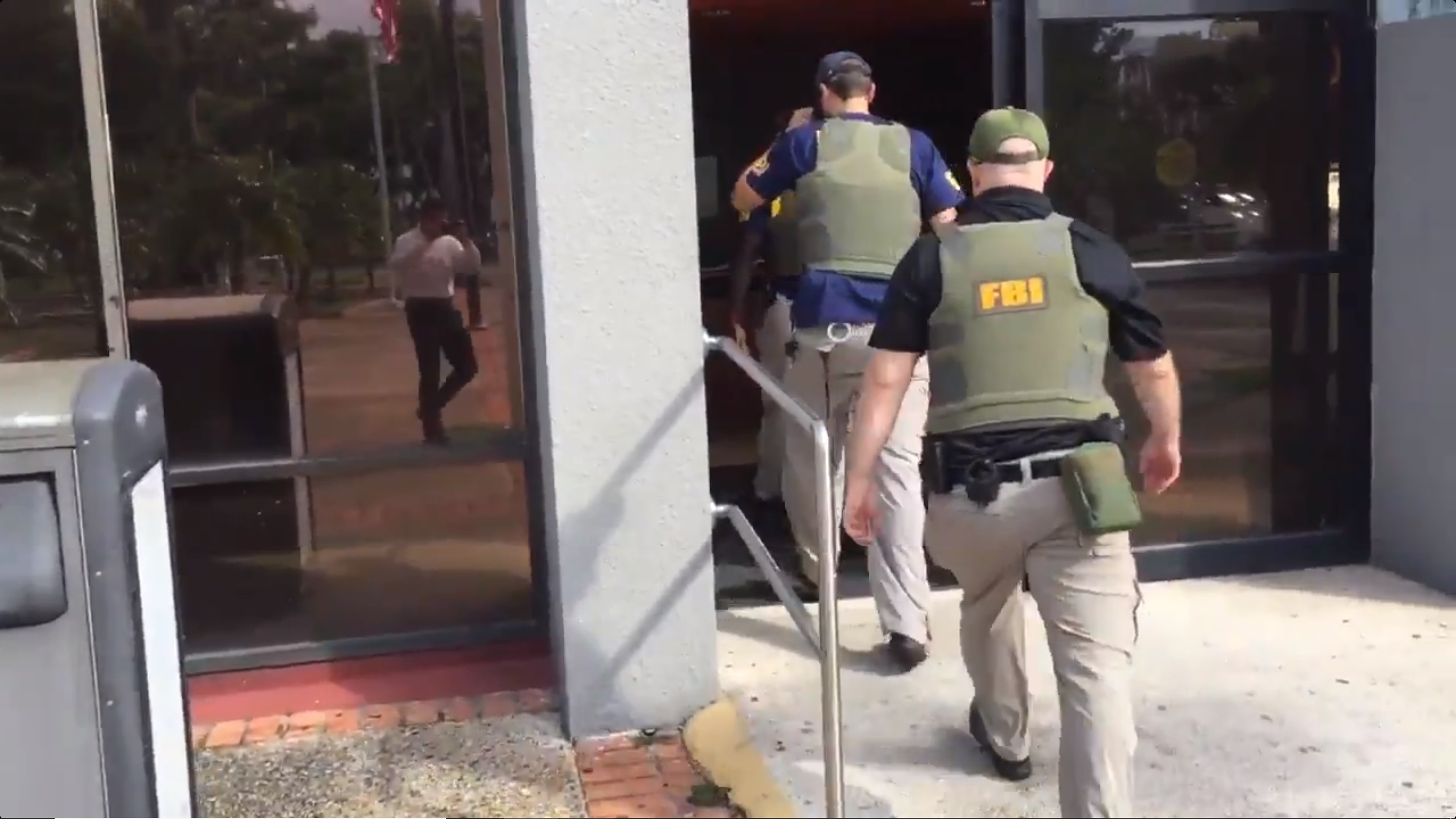 On Tuesday, just weeks after President Donald Trump accused Puerto Rican officials of corruption, San Juan's Municipal Tower became the target of an FBI raid.
According to El Nuevo Día, federal agents swarmed the building's 14th and 15th floors in search of evidence to corroborate claims of favoritism in the purchasing department with regard to a $4.7 million contract with BR Solutions. The company has a history of campaign donations to politicians — including contributions to Mayor Carmen Yulín Cruz, the outlet reported.
"We are filling out a search warrant, looking for documents and evidence that can support the allegation," FBI spokesperson Carlos Osorio told the newspaper.
Footage captured by Luis Guardiola, a local journalist on the ground, shows the agents entering the building.
Decenas de agentes del FBI ocupan el 15to piso de la Torre Municipal. Asi llegaron esta mañana los federales. pic.twitter.com/z3h1CObwLp

— Luis Guardiola (@GuardiolaTwitt) October 16, 2018
Puerto Rico's FBI director, Douglas Leff, said the raid also related to "potential fraud and obstruction," El Nuevo Día reported. "In this context, the obstruction would consist in the extraction of documents and memories, falsification of documents and official memories, and take it to other places, and when that someone does not cooperate with the investigation."
As noted in a New York Times article last month, Trump criticized the island for what he felt were pre-existing issues during an interview with Geraldo Rivera for WTAM radio.
"It was a total mess, it was corrupt — couldn't be worse," he told Rivera, referring to conditions before Hurricane Maria.
[Image via screengrab]
Have a tip we should know? tips@mediaite.com