WH Spox Hogan Gidley Calls Out CNN's Brian Karem For Claiming Trump Wasn't in Oval Office: 'Stop Jumping' to Conclusions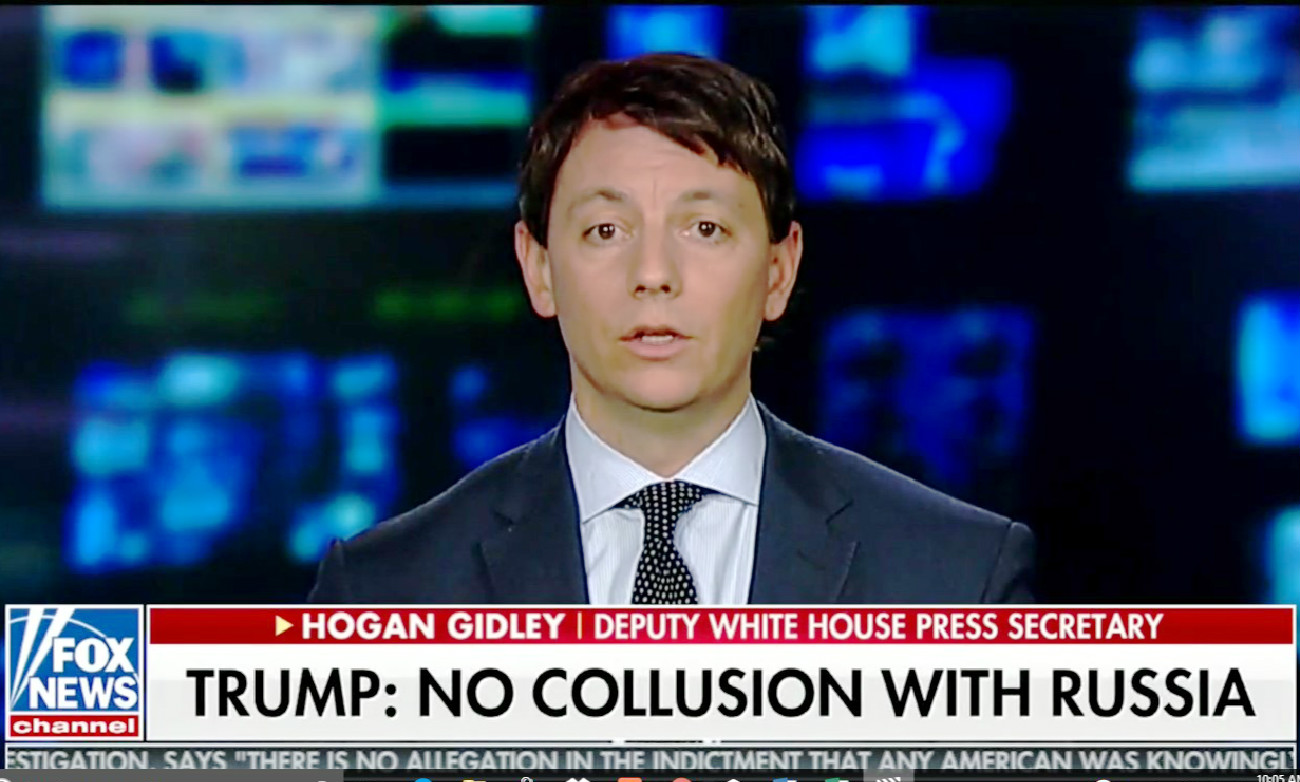 After President Donald Trump tweeted Monday morning that he was working in the Oval Office and asked Democrats to come back to help end the partial government shutdown, CNN political analyst Brian Karem tweeted a picture showing there was no Marine was standing post outside the West Wing.
"POTUS tweet minutes ago claimed he was in the Oval Office. No marine there so that's another lie," Karem wrote.
Other White House journalists tweeted similar photos and reports:
In response, White House Deputy press secretary Hogan Gidley specifically called out Karem, saying Trump really was working in the Oval Office.
"So, now I'm just waiting for you and the rest of your ilk to either stop jumping to false conclusions, correct the record, or, here's a thought, call the press team to ask," Gidley wrote.
The shutdown is about to extend into the new year as Democrats are refusing to include any spending for a wall to be built on the U.S.-Mexico border, much to Trump's dismay.
"It's incredible how Democrats can all use their ridiculous sound bite and say that a Wall doesn't work. It does, and properly built, almost 100%! They say it's old technology – but so is the wheel. They now say it is immoral- but it is far more immoral for people to be dying," Trump tweeted Monday.
Have a tip we should know? tips@mediaite.com