What a Coincidence: Trump Campaign Announces Rally for Same Day as Robert Mueller's Congressional Testimony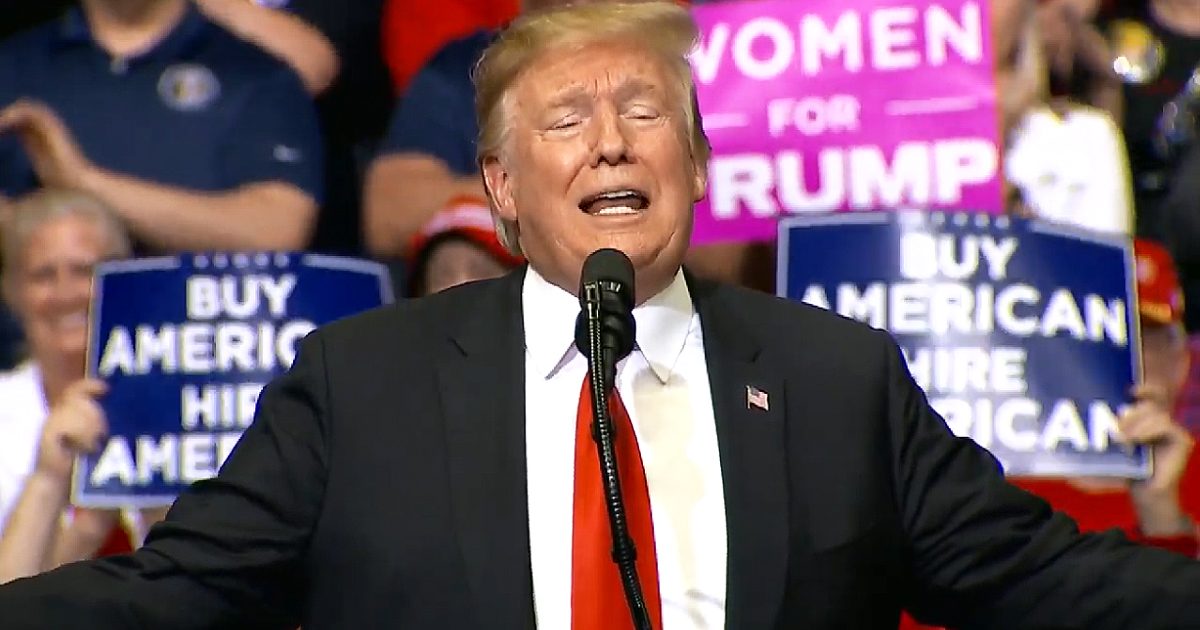 Since July 17 promises to be Mueller-palooza in Washington, D.C., President Donald Trump's re-election team has decided to take Trump on the road that day and make some news of its own at a campaign rally in Greenville, N.C.
The Trump campaign's latest 2020 rally for supporters will be held on the same day that Special Counsel Robert Mueller will go before the House Judiciary and Intelligence Committees to testify about his findings on the links between the Trump 2016 campaign and Russian election interference.
Trump campaign announces a rally on July 17 in Greenville, NC. Know what else happens to be that day? Bob Mueller expected to testify in DC

— Monica Alba (@albamonica) July 3, 2019
Trump has repeatedly railed on Twitter about the injustice of Mueller complying with Congressional subpoenas to testify.
Robert Mueller is being asked to testify yet again. He said he could only stick to the Report, & that is what he would and must do. After so much testimony & total transparency, this Witch Hunt must now end. No more Do Overs. No Collusion, No Obstruction. The Great Hoax is dead!

— Donald J. Trump (@realDonaldTrump) July 2, 2019
So, rather than have their candidate stew — and Tweet — all day on what Mueller tells the public about the nearly two year-long investigation into the president, the campaign looks to counter-program the news cycle and give Trump something else to focus his energies on that day. But Trump will no doubt include some commentary that evening on what Mueller said earlier in the day, or what Republicans said to disparage Mueller, in what will no doubt be two highly contentious hearings.
Photo by Scott Olson/Getty Images.
Have a tip we should know? tips@mediaite.com