White House Officials Reportedly Worried Trump Will Accidentally Start a War With North Korea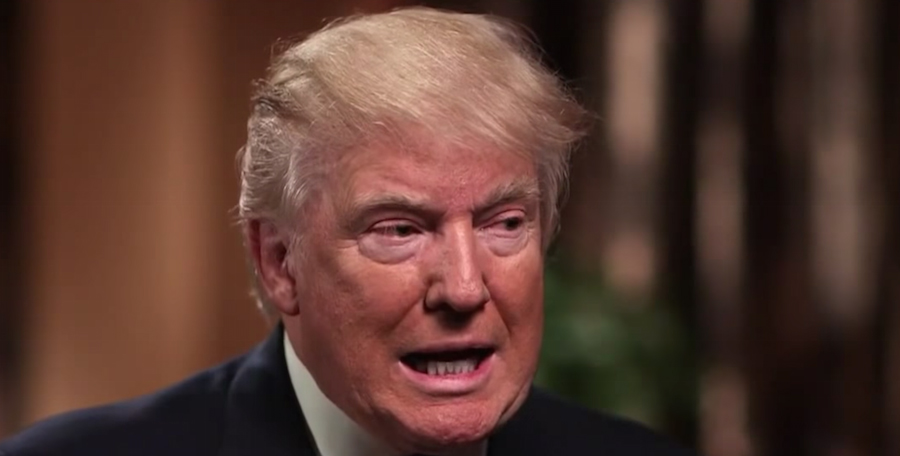 As President Donald Trump's testy back-and-forth with Kim Jong-un reached a climax last night, some White House officials are reportedly concerned that the president will accidentally instigate a war with the North Korean leader due to his reckless Twitter habits
According to Axios, after Trump challenged Kim to a nuclear button measuring contest in a tweet Tuesday night, members of the Trump administration worried about both the president's and DPRK's unpredictability in these situations.
"Every war in history was an accident. You just don't know what's going to send him over the edge," one administration official is reported to have said.
Interestingly, it was not clear to Axios whether or not the official they spoke with was referring to Jong-un or Trump when they said they aren't sure what will "send him over the edge."
Writing for Axios, Mike Allen does note, however, that some sources close to Trump cautioned "that the media tends to over-interpret and over-cover statements that Trump has made just to stir the pot, and with little prior thought."
Trump's griping with Kim appeared to peak last night with the president tweeting that he has "a much bigger & more powerful [nuclear button] than [Kim]":
North Korean Leader Kim Jong Un just stated that the "Nuclear Button is on his desk at all times." Will someone from his depleted and food starved regime please inform him that I too have a Nuclear Button, but it is a much bigger & more powerful one than his, and my Button works!

— Donald J. Trump (@realDonaldTrump) January 3, 2018
While neither Jong-un nor Trump have a literal, comically large red button on their desks to effectuate nuclear devastation, the president does have the codes on what is called a biscuit and the ability to launch strikes via the nuclear football — which is carried by top military officials everywhere he travels.
[image via screengrab]
Follow the author on Twitter (@calebecarma).
Have a tip we should know? tips@mediaite.com