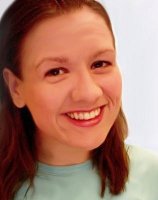 Twitter, now the equivalent news source of your mom calling to say "Did you hear so-and-so is pregnant?", informed me through a grassroots campaign to "Save 10 Things" that the ABC Family teen sitcom 10 Things I Hate About You was possibly on the chopping block. The sitcom, while based on the 1999 film, explores a new version of the lives of Kat and Bianca Stratford and their romances and relationships during their high school years. I'm usually never one to retweet a hash tag thing (is that even how you phrase it?) but I felt the need to let it be known that this writer is a "10 Things I Hate About You" fan.
It's probably worth mentioning the journey of my fanship for 10 Things I Hate About You. One Monday, I was spending my night eating a bowl of Cookie Crisps on the couch, as a normal 25-year-old female should be doing with her life. I came across a show on ABC Family about halfway through. As I watched, I remembered saying out loud, talking to myself as a normal 25-year-old female does, "This is different." The show was 10 Things I Hate About You and the episode was one involving a typical teen scenario of the dad leaving town and the daughters throwing a party. The dialogue was sharp and very self-aware, and I was rather confused by it. Over time, confusion turned to admiration, and admiration turned to loyal fanship. This transformation happened for a number of reasons, and just like in the film, I'll list 10 things that would go missing from the television world if the show doesn't make it past its first year. However, unlike the film, I will spare you a poem.
1. The Young Talent – Lindsey Shaw, Ethan Peck, Nicholas Braun and Meaghan Martin are four actors worth watching. Four incredibly strong talents, who know how to deliver a line. Specifically, watch for Lindsey Shaw in the future.
2. The Teen Sitcom – There isn't really a show attempting this kind of format right now. A sitcom geared towards teens and based around the high school experience, in a heightened sitcom reality. Most teen shows are dramedies about pregnancies and sleeping with your boyfriend's best friend. This is a three-act, character-based sitcom not revolving around gags and laugh tracks or singing.
3. The "Concept" of the Show – I read an interview with Carter Covington, the creator, who said he was aiming for a show where "every episode was like a John Hughes movie." If you look at each episode coming from that point of view, you begin to appreciate subtle nuances about why things read a certain way and why situations unfold the way they do.
4. The Female Lead – A strong, smart female lead who isn't cookie cutter but also isn't obsessed with scheming and isn't a drug or sex addict (aka a normal girl) is a refreshing change of pace for television. It might encourage girls to actually learn who Gloria Steinem is or what that whole Global Warming thing is all about, which wouldn't be the worst thing in the world.
5. Larry Miller – His presence and participation in this show should tell you all you need to know about the tone that they're striving to keep intact from the film. His moments with Lindsey Shaw alone are reason enough to watch the show.
»»NEXT: Five more reasons to love Hate.
Have a tip we should know? tips@mediaite.com