2020 Democratic Field Keeps Growing: Washington Gov. Jay Inslee Could Be Next to Announce
On the latest Face the Nation Washington Gov. Jay Inslee (D) suggested he may be announcing his own run for the 2020 Democratic nomination as early as this week.
Inslee's name has come up before with regard to 2020. When host Margaret Brennan asked about a timeline for Inslee's announcement, he said it would be "at the right moment" and "soon." "Weeks, not months," he said.
Brennan asked if it could be as soon as this week, and Inslee said that "it could be as soon as that."
"I've been hearing across the country that people do want a president that will act on a real emergency, which is climate change," said Inslee. He added that Americans "need a president who will rally the nation to a clean energy economy, jobs by the millions, and save this country from that damage."
Some already-declared candidates for the Democratic nomination have been on the campaign trail this past week, including Colorado Gov. John Hickenlooper, Sen. Kamala Harris, Sen. Amy Klobuchar, Sen. Kirsten Gillibrand, Sen. Elizabeth Warren, and Sen. Bernie Sanders.
At the rate things are going, settling on a single Dem nominee is going to like something straight out of 'Where's Waldo'.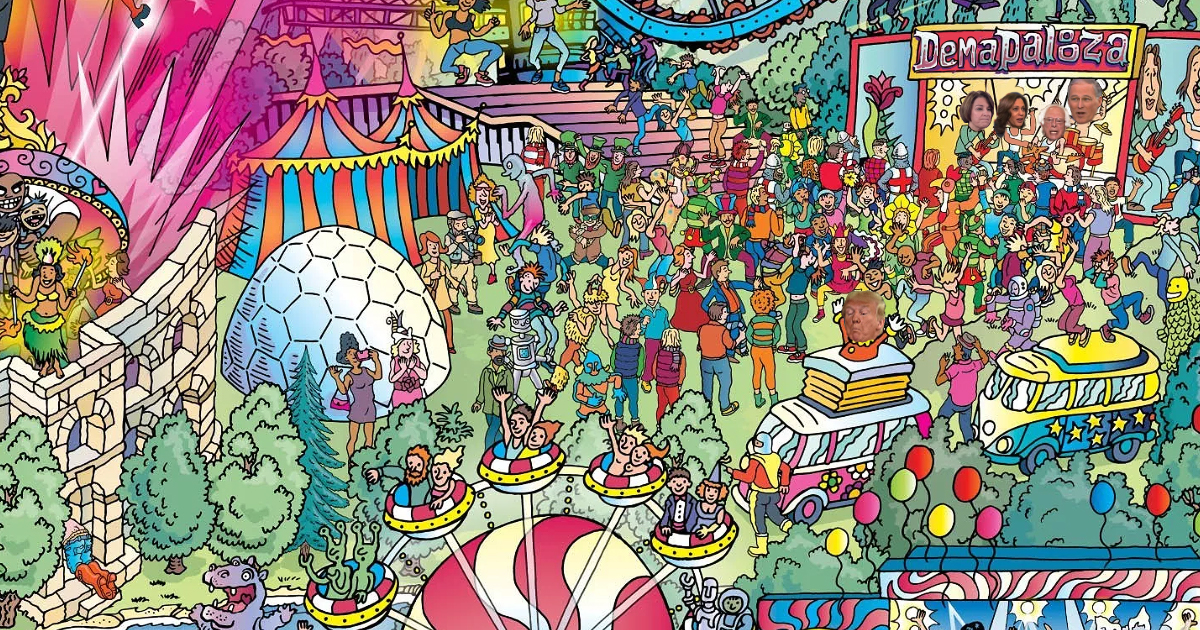 [Featured image via screengrab]
—
Follow Caleb Howe (@CalebHowe) on Twitter
Have a tip we should know? tips@mediaite.com