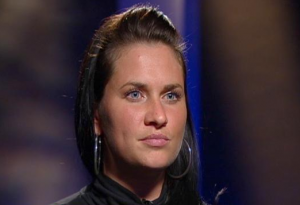 Rep. Anthony Weiner's lengthy and surreal press conference this afternoon came, evidently, in anticipation of an ABC News interview with a Texas woman in her 20s – one of the various women to whom Weiner sent salacious pictures of himself over what he admits was a three-year period.
The woman, 26-year-old Meagan Broussard, made reference to Weiner's previous lies concerning his actions:
I just chuckled. It would be one thing if he came out and said, "Hey, so what?" But now he's saying he got hacked.
During his conference, Weiner added that he did not have a physical relationship with any of the women he had interacted with online, that all were, to the best of his knowledge, of legal age, and that he and his wife do not plan to separate over his actions. In fact, he shared, she was aware of the interactions that had occurred prior to their marriage, although not those which had transpired during.
Broussard provided ABC News with "dozens" of photos, emails, Facebook messages and cell phone call logs from her roughly month-long flirtation with Wiener, which started on April 20, 2011 – that is, during Weiner's marriage.
She also noted that she was initially skeptical about Weiner's identity:
"I asked him to take a picture and write 'me' on it so I would know," Broussard said in an interview. The reply, she says, came moments later. Email records provided to ABC News by Broussard show that at 3:08 p.m. on May 5th she received a message from anthonyweiner@aol.com, which is listed as an email address for Weiner on one campaign document found online.

The message included an image of a man, who appears to be Weiner, sporting a tie and a wedding band, holding up the message "me" on a piece of white paper.

"I didn't think it was him," she says. "I thought for sure, 'why would someone in that position be doing this?'"
Watch the video from ABC News below:
h/t ABC News
Have a tip we should know? tips@mediaite.com