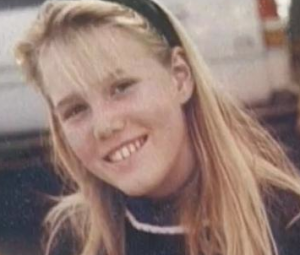 Jaycee Dugard, who disappeared as an eleven-year-old girl and was held captive for 18 years, will give her first interview to ABC's Diane Sawyer in a huge get that ABC is calling "a landmark television event." Dugard, who was repeatedly abused by her captors and gave birth to two children, recently testified in the trial of Phillip and Nancy Garrido. The couple were convicted of abduction and abuse, with Phillip Dugard sentenced to 431 years to life in prison, and his wife Nancy sentenced to 36 years to life.
In Jaycee Dugard's most extensive comments made since her release, a letter Dugard wrote was read in the sentencing phase of the trial. Dugard said of her time held hostage by the Garridos:
"I hated every second of every day of 18 years because of you and the sexual perversion you forced on me," Dugard wrote in letter, read by her mother in the packed courtroom.

"I chose not to be here today because I refuse to waste another second of my life in your presence," Dugard wrote. "Phillip Garrido you are wrong. I could never say that to you before. "… You are a liar and all of your so-called theories are wrong.

"Nancy, to facilitate his behavior and trick young girls for his pleasure is evil," Probyn continued, reading her daughter's statement. "Phillip, I say that I have always been a thing for your own amusement. "… For all the crimes you have both committed I hope you have as many sleepless nights as I did.

"Thankfully, I am doing well now and am no longer living in a nightmare. "… You do not matter any more."
Dugard's interview with Sawyer will air in July, ahead of the release of her memoir, A Stolen Life.
Have a tip we should know? tips@mediaite.com