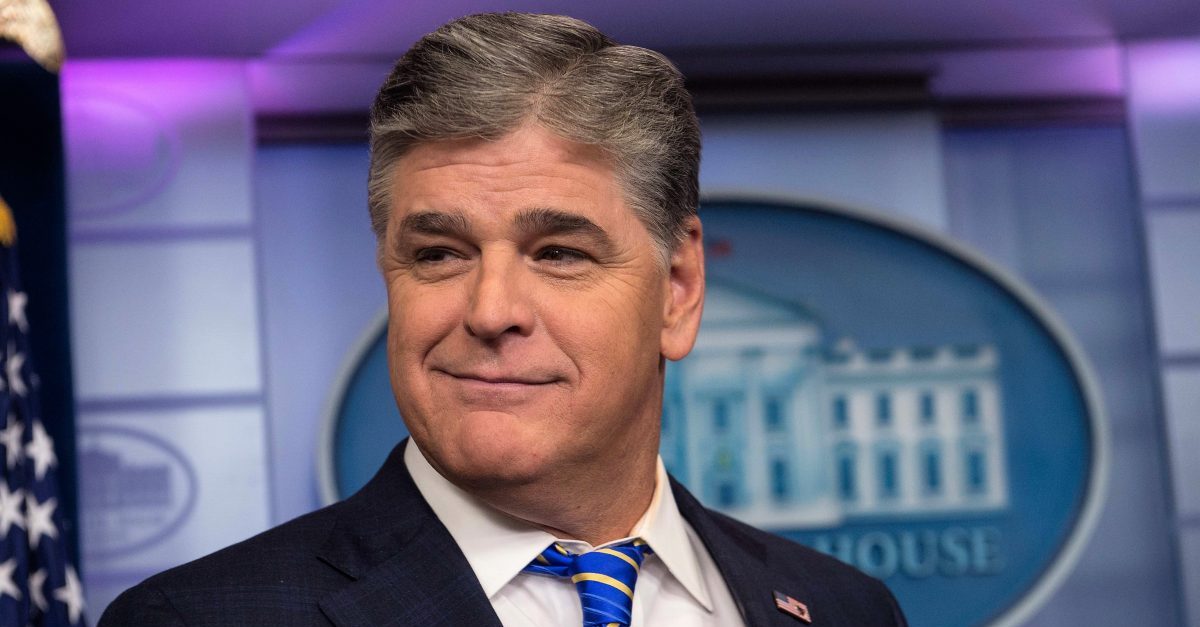 Rachel Maddow had reason to celebrate last week. Her MSNBC show turned 10 years old, for starters. She also saw her highest ratings week ever, with a titanic average of 3.43 million total viewers.
This week, however, Maddow's rival at Fox News — and regular ratings king — is back on top. Sean Hannity's show finished Tuesday as the most watched show on all of cable — for the second consecutive night, to boot.
According to Nielsen, Hannity pulled in a total of 3.48 million total viewers, with 669,000 in the coveted adults 25-54 demographic. Maddow, meanwhile, dropped off a tick from her strong average last week to 3.34 total viewers, with 595,000 in the demo. That's despite her highly publicized interview with former Secretary of State Hillary Clinton, who is re-emerging as a Democratic voice ahead of the midterms.
Tucker Carlson, whose 8 p.m. show leads into Hannity, finished third in total viewers with 3.06 million, but bested Maddow in the demo with 627,000.
Over at CNN, Cuomo Prime Time came third in the 9 p.m. hour, with 1.21 million in total viewers and 400,000 in the demo.
[image via Getty]
Have a tip we should know? tips@mediaite.com
Aidan McLaughlin - Editor in Chief