Alisyn Camerota Recalls Time Trump Griped About Her 'Being Mean' to Him: 'It's Like You Bait People'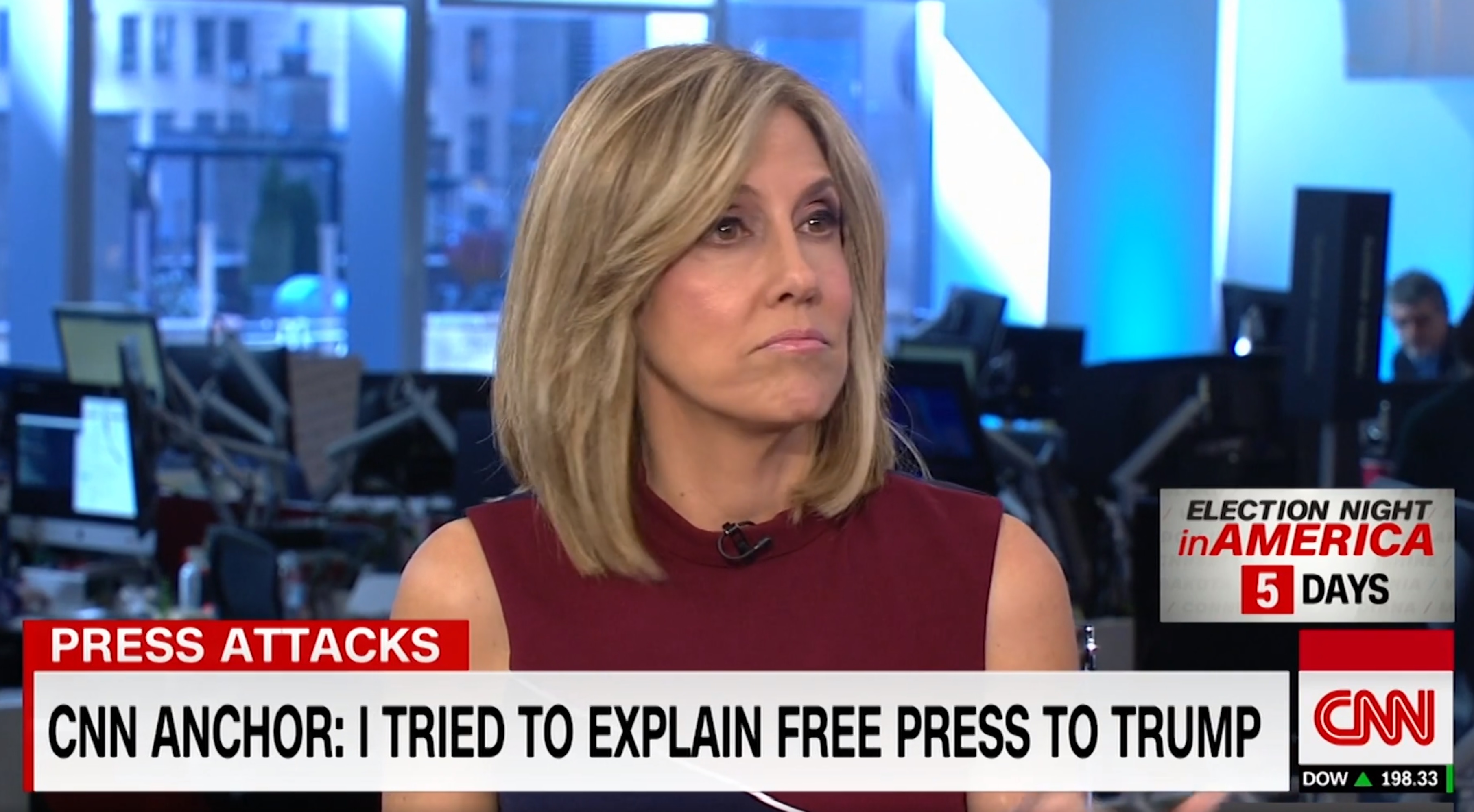 President Donald Trump may rage against CNN with tough talk and claims of "fake news," but he's apparently hoping the network will be a little nicer.
In an op-ed published Thursday on the outlet's website, anchor Alisyn Camerota recalled meeting with Trump in 2016, suspecting he was avoiding interviews with her following her departure from Fox News.
Unsure of the issue, Camerota went to Trump Tower to talk with the then candidate in search of answers.
The reason for the cold shoulder, Trump explained, was that Camerota's coverage wasn't soft enough.
"You just say mean things about me all the time," he told the anchor. "And I think to myself, what happened to her? It's like you bait people to say mean things about me."
Camerota tried to level with Trump, letting him know things were different from her days at Fox and that he wouldn't be getting the friendly treatment to which he was accustomed as a real estate mogul.
"It's the duty of journalists to be watchdogs of government, not lapdogs," she told him. "That's our job. I understand you may prefer a fluffy feature piece, but this is the big leagues and the ballgame has changed."
"But you're so mean to me now," Trump replied, Camerota's reasons seemingly having done nothing to lessen the candidate's frustrations.
The meeting concluded, Camerota writes, after Trump abruptly took a call from his son, placing him on speakerphone for a chat.
While Trump took her cellphone number and vowed to call for an interview one day, Camerota notes it "was not likely."
"I knew that as long as I stuck to the rules of journalism, my access to the future president would evaporate."
[image via screengrab]
Have a tip we should know? tips@mediaite.com