'All Cohen All the Time': Fox News' Howard Kurtz Pans CNN and MSNBC For Avoiding Trump-Kim Summit
Fox News host Howard Kurtz did some digging and found that rival cable news networks CNN and MSNBC barely covered President Donald Trump's summit with North Korean dictator Kim Jong Un, instead devoting wall-to-wall coverage of Michael Cohen's testimony before Congress.
Despite the "very big story" of Trump's second nuclear summit with Kim, Kurtz noted "on the other two cable networks one story dominated: it was all Cohen all the time."
The host of MediaBuzz found that on Thursday in primetime, the day after Cohen's dramatic testimony before the House Oversight Committee and the day the Trump-Kim summit was upended, the networks had different editorial priorities: MSNBC covered the summit for five minutes, and the hearing for 88 minutes. CNN covered the summit for eight minutes, the hearing for 32. Fox News, meanwhile, covered the hearing for 37 minutes and the summit for 38.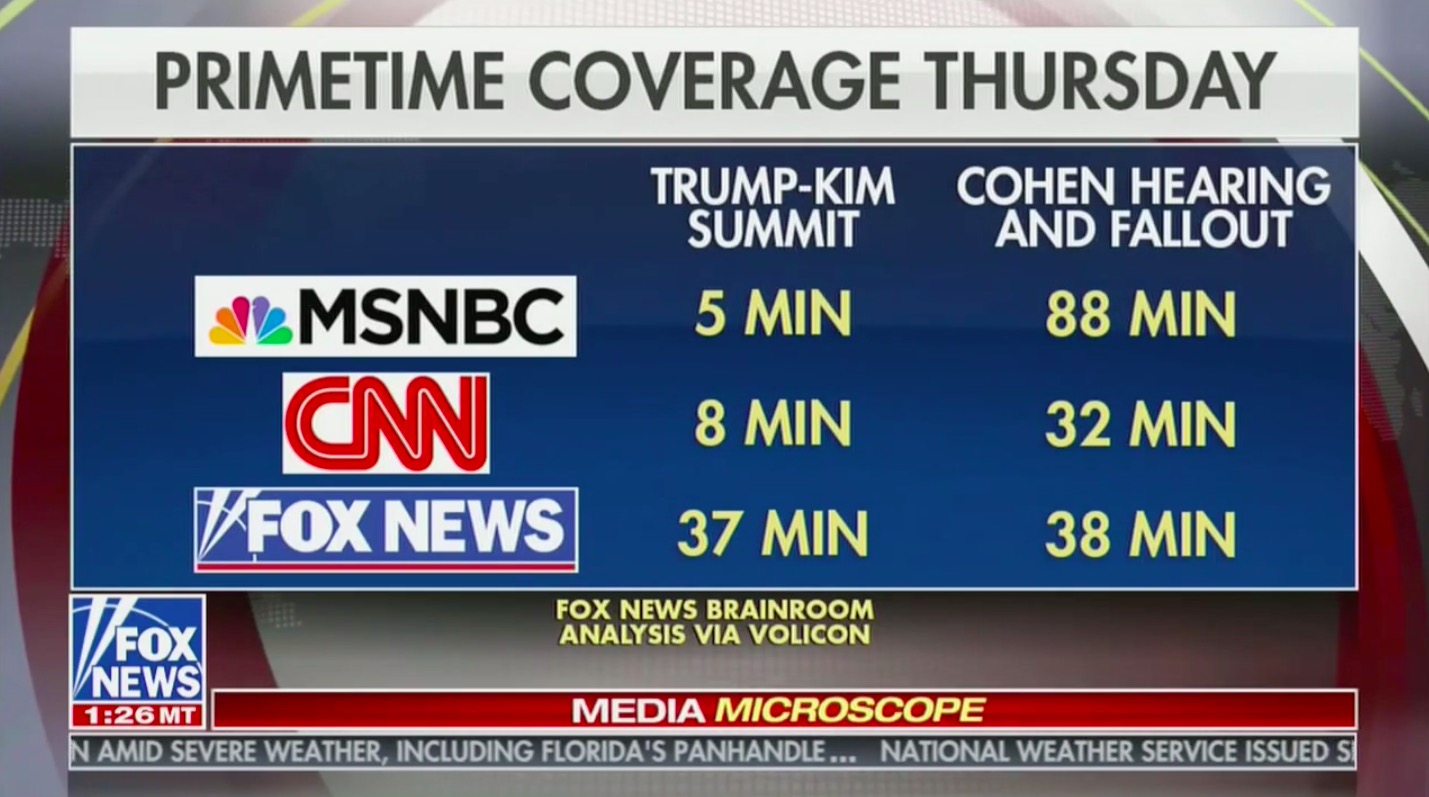 "Look, I get that Cohen might be the sexier story, and of course, ratings may be a factor," Kurtz said. "But the other networks made an editorial decision that pounding away at the Cohen hearings, even a day later, endlessly replaying the best soundbites, was far more important than an effort, even an unsuccessful one, to get rid of Kim Jong Un's nuclear arsenal."
Watch above, via Fox News.
Have a tip we should know? tips@mediaite.com
Aidan McLaughlin - Editor in Chief