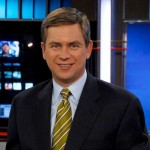 After all of the headlines about contracts for Ryan Seacrest, Paula Abdul and Simon Cowell, it was nice to just have American Idol back on TV last night. But I worry that I just witnessed the beginning of the end.
I won't go so far as to say American Idol is over with Simon Cowell's decision to leave at the end of the season. But as he heads off to greater wealth with his American version of X-Factor, he'll be almost impossible to replace at Idol.
Conventional wisdom says Simon's indispensible because of his sharp tongue. The New York Post headline on Tuesday said "The End Is Sneer." The Wall Street Journal called him "blunt but popular." Contestant after contestant on last night's debut reinforced the notion that Simon is mean.
Producers continue to play Simon's bluntness to full advantage. When likeable Rhode Island Italian bartender Amadeo Diricco told the judges he had a lot of friends, Simon complained that he "never had any friends in school."
I enjoy Cowell's biting criticism as much as the 29 million others who watched last May's Season 8 finale. But that's not why he's irreplaceable. The key to Simon's value is that he's almost always right.
Consider the popularity of Idol versus the other talent search contests. Idol is in a league of its own. As I said in a Mediaite column in July, the reason the program is so successful is that it really does find stars. From Kelly Clarkson to Chris Daughtry to Carrie Underwood, the program has remarkable influence over pop music. The popularity of Idol's top contestants remains long after they've left the program's safety net.
As AT&T likes to remind us, American Idol's ultimate winner isn't chosen by the judges. But the judges have a remarkable degree of influence over that "democratic" phone polling process. America knows by now that Simon has it all figured out, and his last word from the judges' table carries tremendous weight.
I look forward to seeing how Ellen DeGeneres fits into the judges' scrum as she takes over for Cowell's loopy foil Paula Abdul. I didn't love the idea when it was announced but DeGeneres seems truly excited to be coming on board. She's quick and smart. For the one season she'll sit with Simon, I assume she'll entertain with one-liners in response to Cowell's acerbic quips.
But what about Idol in 2011? With the next round of auditions barely six months away, producers don't have much time to figure out what to do without Simon.
He's such a part of the formula that every foreign copycat of the Idol format has looked for a "Simon" of its own.
American Idol's producers and Fox will have to cast with both of Simon's strengths in mind. They'll need someone who's as blunt and entertaining. But more importantly, they'll need someone who will so convincingly notify Americans when they've seen the program's newest star.
TV newsman Pat Kiernan picks his favorite stories from the morning papers each weekday on NY1 News and PatsPapers.com. He's known to VH1 fans as the host of World Series of Pop Culture. Twitter: @patkiernan
Have a tip we should know? tips@mediaite.com