Are Broadcast News Shows Burying The Sinclair Story Because They Own Stations?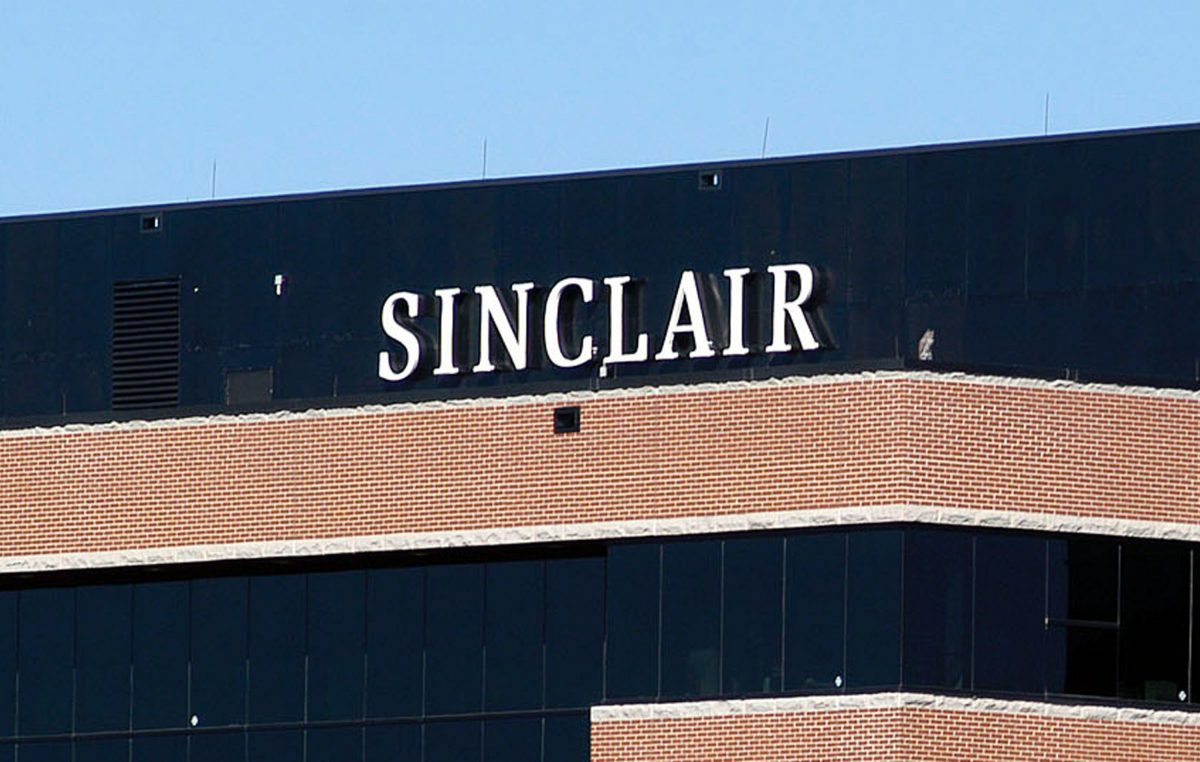 Following the revelation that Sinclair Broadcast Group had anchors of its local television affiliates read aloud "must run" promos decrying "fake news" covered at other media outlets, and a viral mashup video showing hosts reading the script in unison, the controversy has been one of the biggest and most-covered news stories of the past week.
Except, notably, on the broadcast networks.
Since this past weekend, when Deadspin's clip of anchors parroting the anti-media talking points took social media by storm, ABC News has not covered the Sinclair story nor the subsequent fallout on its flagship news programs. Even while the president has devoted multiple tweets to the subject — Donald Trump has tweeted support for Sinclair while slamming other networks, including ABC — there has been zero mention on the three major ABC News programs.
Checking the broadcast search engine TVEyes, Sinclair has only received one mention on ABC since Sunday. That brief mention was during the April 3rd broadcast of early-morning news show America This Morning. (The program is broadcast live at 4:00 AM ET.) Morning staple Good Morning America, evening broadcast World News Tonight and Sunday news talk show This Week have yet to touch the subject. (It should be noted that this past weekend, This Week was taped.)
CBS News, meanwhile, waited until Thursday to hit the story, but did run a piece on CBS This Morning, reporting that the Sinclair chairman is responding to criticism over the promos.
NBC News has devoted two network news segments this week to the story, covering it Monday night on Nightly News and again Tuesday morning on TODAY.
So, is there a correlation between these networks' affiliation with Sinclair and the coverage their news divisions have given the story? 33 ABC affiliates are owned by Sinclair, giving it the largest Sinclair presence among ABC, CBS and NBC. CBS has 27 Sinclair-owned affiliates and NBC checks in with 22. (FOX has the largest number of Sinclair-owned affiliates among broadcast networks but doesn't run morning or evening network news broadcasts.)
One at least has to question if this is a consideration over whether ABC, NBC and CBS have been somewhat reluctant to cover the controversy that has garnered blanket cable news, print and digital coverage. And it is noticeable that the network with the smallest number of Sinclair stations ran segments on the story first.
We have reached out to ABC News over the absence of Sinclair coverage in the networks flagship news shows, asking if this is at all linked to ABC having the largest Sinclair presence among the three networks. We have also reached out to CBS News to question if the delay in covering the controversy was related to its relationship with Sinclair. NBC did not respond to immediate requests for comment. This article will be updated if we hear back from any of the networks.
[image via Getty Images]
—
Follow Justin Baragona on Twitter: @justinbaragona
Have a tip we should know? tips@mediaite.com