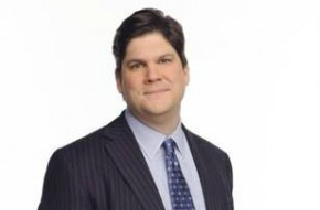 Back in June, Mediaite's Jon Nicosia reported that "Today Show Chief Jim Bell (Effectively) Becoming Top Dog At NBC News Over President Steve Capus." As it turns out, following the Olympic success, now Reuters is reporting that Bell is in line for a major promotion.
In Nicosia's original report, a Comcast executive source had told Mediaite that many of NBC's News' biggest decisions were being made by Bell, the executive producer of The Today Show, while not officially putting him in charge over NBC News President Capus. Yet.
The source said that Bell had become "indispensable," and the Wall Street Journal even reported that it was Bell, not Capus, who had the final say on whether to keep Ann Curry on Today. Our source said that "a number of issues, not all connected to ratings" led to waning support for Capus, and a sentiment among Comcast executives that they are now prepared to do whatever necessary to keep Bell happy.
Nicosia predicted that might mean a role overseeing all of news or sports.
– RELATED: Today Show Chief Jim Bell (Effectively) Becoming Top Dog At NBC News Over President Steve Capus
Reuters reported that after the ratings success of the 2012 Summer Olympics, Bell is poised for a promotion within the next six months. An NBC source said Bell is "probably in line for a kind of uber-producing sports role" similar to the one held by Dick Ebersol, NBC's longtime Olympics executive producer and former sports division head.
The strong Olympic ratings performance means Comcast, which initially expected to lose money due to the immense broadcast rights costs, now expects to possibly turn a small profit. "I think Bell's gained amazing [recognition] for what he's done at the games. By far without question this is the best-produced games I've ever seen," 2004's NBC Olympics broadcast director Andre Mika told Reuters.
Another source reportedly claims that Bell is not necessarily set on a sports-related promotion and "would be open to anything" including a substantial role with NBC's news division. That could mean another setback for Capus who now reports to NBCUniversal EVP Patricia Fili-Krushel instead of President Steve Burke.
— —
>> Follow Andrew Kirell (@AndrewKirell) on Twitter
Have a tip we should know? tips@mediaite.com