As MTV Premieres Its 25th Season, Critics Ask If The Real World Is 'Still Relevant'?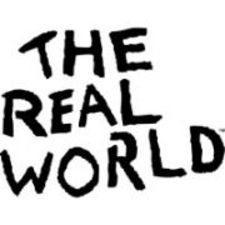 America's longest-running reality TV show, The Real World, returns tonight on MTV, with the latest group of seven strangers picked to live in a house, this time in Las Vegas. The selection of Sin City as home to the show's 25th season is timed to help draw the nation's Spring-Breaking college students to Vegas as a vacation spot. It's left to be seen whether the MTV staple program still has much influence left on its young audience. No matter, the show has made an indelible mark on TV culture. "The Real World helped birth a genre that has eaten television whole," says the Los Angeles Times' Yvonne Villarreal. But does the show still reside on the same pedestal? Critics debate:
It set a standard we still see today: Is it "one of the most influential series ever on TV?" asks Matthew Gilbert in The Boston Globe. Well, for one, it changed the way TV shows are made. "The MTV show was a natural extension of the camcorder revolution of the 1980s, as young people grew up more accustomed to — and desirous of — being filmed." Facebook only followed that trend. Plus, the show's "confessional commentary" has been copied by many others, and the series demonstrates how to build "audience loyalty" that keeps them coming back for more.

It's the one-of-a-kind drama: "The Real World still commands a level of currency that's lacking from the slice-of-life reality shows" that came after, says Joshua Alston at The Daily Beast. So, yes, it is "still relevant." Nobody else tries to get young people together "to discuss difference in substantive ways" that, "shocks them based on their preconceptions of one another." These people must "examine their identities in relation to their housemates." So, the show's "sustained ratings success is not because of its casts' alcohol-fueled romps," but due to its commitment to challenging cultural norms.
Well, it used to be: "The MTV series is quite different from the show that surprised audiences when it aired in 1992," says Andy Dehnart at MSNBC. "The show has always been artificial," with its "rent-free living, conflict, and even artificial work." In the past, that meant a temporary interruption; "today, cast members seem like they are waiting for the series to help them define their lives." In recent years, the show has turned to "stock, fame-seeking characters instead of dynamic, complex characters." As a show that showcases immaturity, The Real World is content "with its lack of growth as it parties its way toward 30."
And it hurts Vegas' image, too: When the franchise first descended on Vegas in 2002, it "cemented the Palms as the cool place in Vegas for young people to party," says Josh Bell at Las Vegas Weekly. But the show is different now, and times have changed. "Long gone are any pretensions to seriousness or introspection." Now they only choose "the most vapid, emotionally unstable people" which has left "a cesspool of vile hypocrisy." It would be great if the show showed off the "vibrancy of Vegas," but it "merely reinforces every gross stereotype" about the city. What happened to those "redeeming qualities" we used to see in the good old days?
Have a tip we should know? tips@mediaite.com