The ripples of NBC's decision to replace Conan O'Brien with Jay Leno — because let's face it, that's what it was — aren't just being felt on the TV schedule. Displays in 30 Rockefeller Plaza will be taken down. The NBC website will have to be scrubbed. And the NBC store will have to figure out just what merchandise featuring the former 17-year late-night staple they can still get away with selling.
Like this lovely Conan O'Brien "Tonight Show" shirt, available for order with expected delivery on or around February 15th.
So – someone might want to double check to see if they are still planning on releasing these bad boys on February 15th…you know, a full three weeks after Conan's last show.
Emphasis added on two fantastic portions here.
First, we may need a better definition of availability for anything involving Mr. O'Brien these days. By my understanding on the final agreement, Conan's availability is September, not February.
Second, and I hope this line lives in perpetuity, especially here: "Show some love for the dominant late-night host and his new gig with the Tonight Show with Conan O'Brien."
In the real world, though, Conan merch has been at a premium over the length of the feud as savvy shoppers have come by 30 Rock to grab a suddenly-scarce keepsake. According to Mediaite editor-at-large Rachel Sklar, who visited the store last week, the store attendants said that there had been a high demand for Conan-related merchandise — and the results left the Conan display rather…sparse: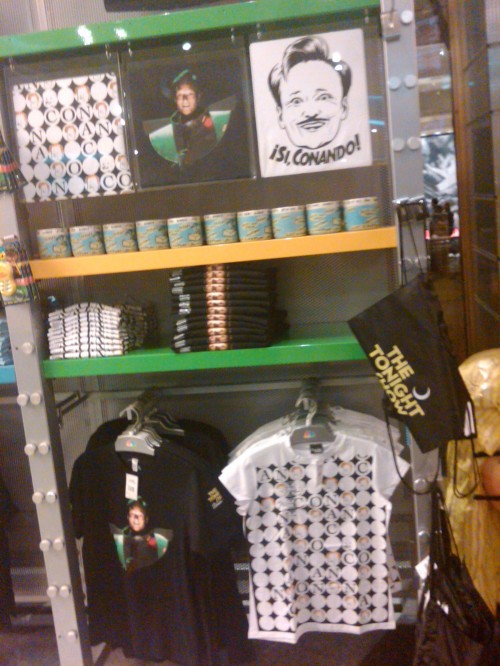 Compare and contrast with the Jay Leno merch: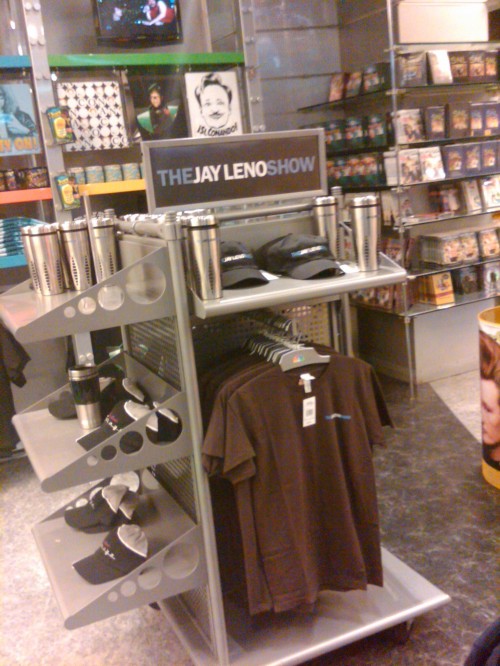 …including the infamous jeanshirt: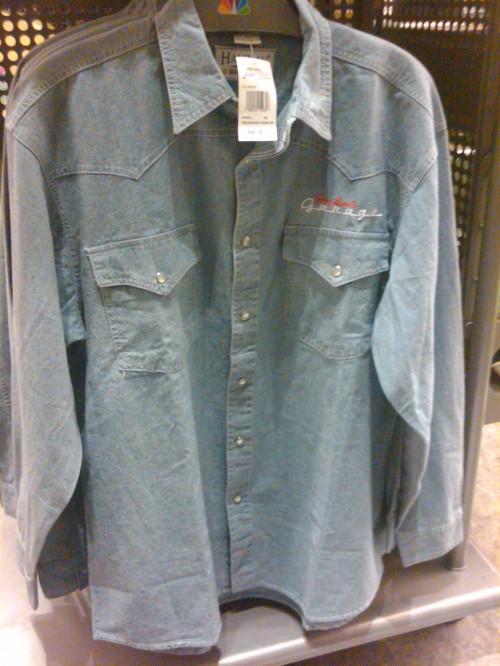 Meanwhile, across the store in the discount section, a sad little display on a side table, from late nights past: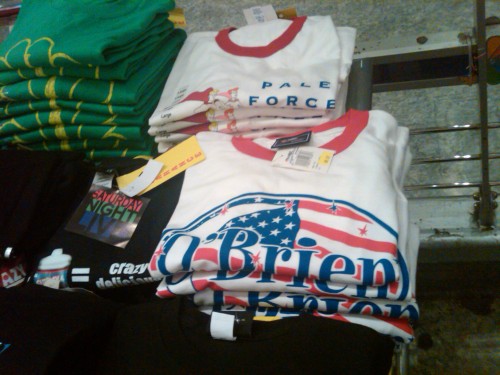 Ah well. All good things must come to an end — but sometimes, even after they're done, you can still buy a piece. Happy hunting.

— with Rachel Sklar
Have a tip we should know? [email protected]